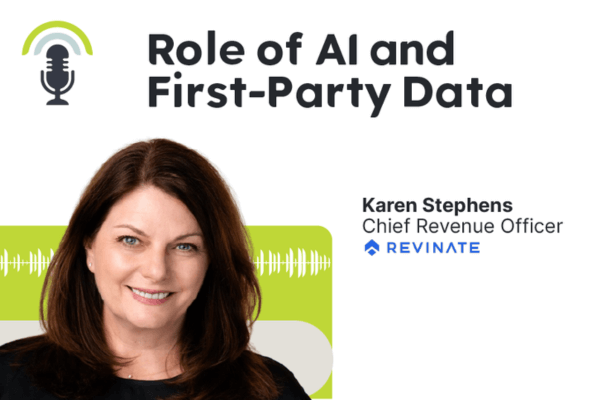 Hospitality is experiencing a digital transformation, with data management as a priority. How hoteliers collect, analyze, synthesize, and activate that data determines their success in the industry.
Revinate's Chief Revenue Officer, Karen Stephens, was featured on The Sunny Side Up Podcast by Demandbase, "Exploring the Role of AI and First-Party Data in the Hospitality Industry," where she stressed the importance of leveraging AI to curate exceptional guest experiences while maintaining data privacy standards.
Throughout the episode, Stephens details how centralizing guest data through technology like a Customer Data Platform (CDP) lends itself to increased personalization by creating a comprehensive view of guest behavior. Hoteliers can craft marketing campaigns backed by first-party data and develop a unique understanding of guest preferences, all while upholding privacy and GDPR compliance.
You can also expect to hear how AI is a tool for change, helping hoteliers adapt to challenges like the staffing shortage. Stephens shares practical examples of how Revinate Ivy has helped hoteliers increase operational efficiency and reduce the weight of manual tasks and repetitive inquiries, all via text.
We'd also like to thank some of our industry partners and leaders who were mentioned in this episode. We appreciate your support, Noreen Henry, Chief Revenue Officer at Sojern, Farhan Mohammad, Worldwide Leader, Go-to-Market – Travel and Hospitality Solutions at AWS, and Matthijs Welle, CEO at Mews.
Subscribe here for updates