GDPR: A hotelier's guide, part 1 — glossary of terms
Glossary of Relevant Terms
The EU GDPR will come into force immediately on 25th May 2018.
Here's what you, as a hotelier, need to know.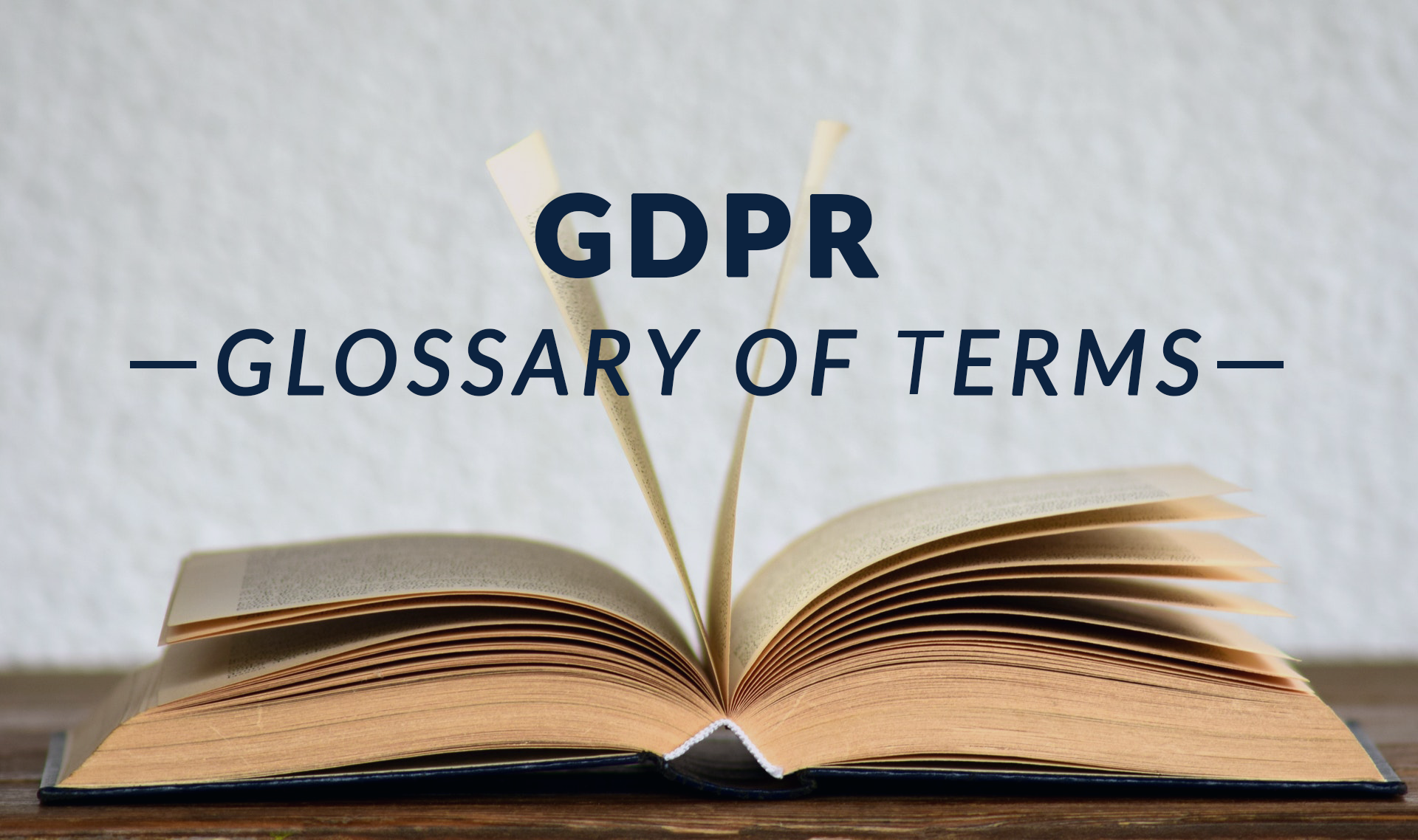 At Revinate, we are all about making the complicated less complicated. At the moment, one of the most complicated things out there is the European Union's new privacy law, the General Data Protection Regulation (GDPR). To help you navigate this big change, we are taking the more complex nuances of this new legislation and presenting it in a way that is simple, useful, and won't make you want to pull your hair out.
In Part 1 of our month-long GDPR blog series, we're starting with a glossary of terms that is most relevant to hoteliers.
This will help your hotel and employees better prepare for compliance with the GDPR, so let's get started!
1. General Data Protection Regulation (GDPR): Effective May 25, 2018, the GDPR aims to protect and strengthen the privacy rights of European Union (EU) individuals through stricter, more defined requirements for handling and processing personal data. Non-compliant controllers will see fines up to 20 million euros or 4% of annual turnover (whichever is greater). However, smaller companies and companies able to demonstrate that they are working with data protection in mind are likely to see reduced fines.
All organizations who provide goods or services to the EU or possess the personal data of an EU citizen are subject to the GDPR. If your hotel has personal data on any EU resident or citizen, regardless of your hotel's location, the GDPR applies.
2. Personal Data: Any data relating to an individual, true or not, that could lead to the identification of an individual. This information includes but is not limited to:
Name
Address
Phone number
IP address
Transaction history
Traveling habits

Another aspect of Personal Data is Sensitive Personal Data. For example:
Racial or ethnic origin of the individual
Political opinions
Religious or philosophical beliefs
Trade union membership
Physical or mental health
Genetic and biometric data (including photos)

Moreover, Personally Identifiable Information (PII), which is similar to Personal Data, represents more specific information. Used in security and privacy laws, it includes some aspects of Personal Data such as name and phone number but also encompasses more explicit factors such as maiden name and social security number, for example.


3. Proof of Consent: In the GDPR, consent is the basis of processing personal data. Consent requires a positive opt-in. Silence, pre-checked boxes, or inactivity will not be accepted as consent. Individuals must be clear on why they will have to provide personal data and for what it will be used. It's mandatory to keep evidence of how and when you request, obtain, and document consent.
Additionally, EU citizens have the right to withdraw consent at any time. Double opt-in, whereby an individual, upon signing up for email promotions, receives an email with a verification link, though not required, is another method of capturing Proof of Consent from individuals.
4. Right of Data Portability: EU citizens have the right to access and request a copy of their own personal data at any time. They can update, delete, restrict, or move their data to another organization without interference, under any circumstances.
5. Data Controller: The entity that determines the purpose and method of processing the personal data. In this case, the data controller is the hotel.
6. Data Processor: The entity that processes data on behalf of the data controller. Oftentimes, data processors are vendors and contractors for hotels. In this case, the data processor is Revinate.


7. Data Subprocessor: The entity that processes personal data on behalf of the processor in order for them to complete their work. An example is Return Path, helping hotel marketers with their email deliverability.
8. Right to Erasure: Also known as Right to Be Forgotten. Under the GDPR, individuals have the right to request a controller delete all of the information known about them and end further distribution of the data.
9. Right to Correction: Also known as Right to Rectification. Individuals have the right to demand correction of their personal data from a controller.
10. Right to Refuse Profiling: This gives EU citizens the right to avoid being targeted specifically based on their data. Profiling, as defined by the GDPR, requires an outcome or action of some sort as a result of personal data processing. Fortunately for hotels, they can exclude guests from marketing segments.
11. Data Protection by Design: Also known as Privacy by Design. Controllers must implement appropriate technical and organizational measures to ensure the continued integrity, confidentiality, and usability of their personal data processing systems and services. They must guarantee that only necessary personal data for each specific purpose is processed. Data protection measures must be implemented by design and by default.
12. Data Breaches: A breach in security that leads to the accidental or prohibited access to, destruction, misuse, or exposure of personal data. In the case of a personal data breach, the controller must notify the nominated EU authority within 72 hours of becoming aware.
Such an important regulation may seem intimidating to tackle, but with the right knowledge, you're well on your way to compliance. Follow our month-long GDPR series for even more information relevant to hoteliers leading up to the big day!
Revinate Marketing and Guest Feedback offer solutions to make your life as a hotelier easier every day. Interested in learning more? Request a demo from Revinate today!
Insights that drive results
Subscribe now to get the latest content