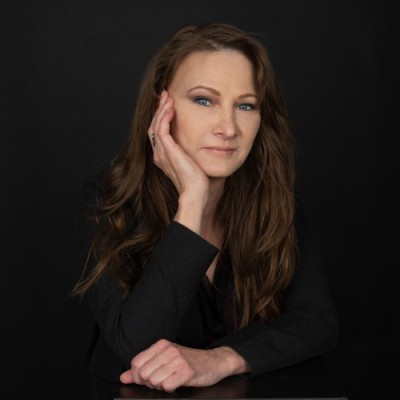 Meet the customer
"Revinate's user-friendliness and all the tools and resources provided have made me and my team better marketers. The templates are there. You can't mess anything up. You can just add to the experience."
Lisa Levasseur
President
The brand
When InnHotels switched to Revinate, Lisa Levasseur, President of InnHotels, had done a year's worth of research in testing other products. Ultimately she decided on Revinate's impressive solution-set. When Lisa introduced Revinate to the InnHotels team, she hoped it would help them drive more direct revenue. Less than a year later, the hospitality group is driving significantly more direct revenue with guest marketing, up to 1000 bookings in one campaign. As a result of their outstanding revenue results with Revinate, the team hired five additional marketers to expand usage of Revinate across the portfolio and maximize direct revenue for the company. While their competitors were cutting staff, InnHotels was growing.
Revinate helps InnHotels engage guests
Lisa attributes the segmentation feature in Revinate Marketing to improving how the hotel engaged with guests. She says, "Being able to segment our campaigns based on guest attributes helps us talk with them, not at them. Our campaigns don't feel sales-y so our open rates are well above industry average at 30% and our CTR has increased 60% with Revinate. We see an impressive increase in revenue as a result." Some segments that work particularly well for the brand are family and geo. An 'escape the city lights campaign' targeted at Calgary and Edmonton guests drove exceptional results for the Copper Mountain resort because the messaging resonated so well with city-dwellers.
Prior to using Revinate, a Boxing Day campaign that was sent in 2019 saw a 21% open rate. With Revinate's advanced guest data management and segmentation tools, the Boxing Day campaign sent in 2021 had a 41% open rate, a 95% improvement. With exceptional results from Revinate campaigns, the team has chosen to focus on email as its primary revenue-producing channel and not spread efforts and time across other channels.
Another way that Revinate Marketing helps InnHotels engage its guests is through easy-to-use design tools that give the brand control over the look and feel of campaigns. Lisa says, "Revinate's user-friendliness and all the tools and resources provided have made me and my team better marketers. The templates are there. You can't mess anything up. You can just add to the experience."
Better database health thanks to better reporting
Part of the reason why InnHotels has such strong campaign performance is that they invest in the health of their database. Using the Arrivals Report in Revinate Marketing, the front desk staff can quickly see what information they have on incoming guests. If email addresses are missing or if guests booked through an OTA, staff can capture that information at check-in and update the records. As a result of this concerted effort, 78% of InnHotels' guest profiles include emails.
In addition, InnHotels is also using Revinate Guest Feedback, as data from past reviews and surveys are part of the guest records and viewable on the Arrivals Report. When guests check-in, the front desk staff can leverage the data to welcome back the guest and personalize their stay. This data can also be used to segment guests for targeted campaigns. As a result, InnHotels can provide the best guest experience, both on and off-property, and drive loyalty in the process.
Revinate aligns the properties
The switch to Revinate coincided with the unification of ten properties under one umbrella. For the first time, the properties are using the same systems and executing against a central marketing plan, developed by Lisa and her team. With Revinate as their central platform, InnHotels aligned the team and delivered a consistent guest experience while exceeding revenue objectives.
One dashboard provides the insights to continually improve
With Revinate Marketing, InnHotels can easily measure and report on campaign results, allowing the marketing team to understand what's working and where there's room to improve. Lisa explains, "Having everything in a single dashboard is a game-changer for us. It allows us to easily benchmark our results against the industry average and share best practices across the brand. It really brings the team together and allows us to share learnings and work smarter."
Equally important, clear reporting in Revinate Marketing allows Lisa and the management team to see how marketing is contributing to the bottom line. As a result of her team's proven ROI, Lisa can justify growing her team. Over the last year, she has hired five property-level marketing coordinators. The coordinators are tasked with sending two campaigns a month to drive direct bookings. Lisa notes, "It's a great feeling to grow a team and know that we're helping the brand recover from the pandemic."
Revinate provides best-in-class support
The InnHotels marketing team also came together for training, allowing them to invest in and streamline best practices across the portfolio. They took advantage of Revinate's free certification courses and content to improve their skills. Whereas their previous vendor was hard to reach and didn't provide additional support, Revinate has become a trusted thought partner for Lisa. She says, "I can't get over the support we receive from Revinate. From onsite training to online courses to responsive support requests, Revinate is best-in-class."
Using feedback for operational improvements
In addition, hotel teams watch feedback for trends and take action to mitigate issues. Lisa says, "We can easily track things like which rooms get complaints about the mattresses and we can quickly resolve these issues by replacing mattresses in those specific rooms first. We also closely monitor our NPS score and watch trends to ensure we are meeting our NPS goals."
Revinate provides the most efficient path to direct revenue
Thanks to Revinate, Lisa is confident that she will exceed her revenue objectives. By focusing on guest marketing, her team can put their efforts into a single channel and easily measure the results. Before, as Lisa points out, "the revenue may have come to us, but it would have taken many channels and efforts to generate it. With Revinate, we have a much more efficient path to revenue. Our time used to be used on other marketing initiatives that would take us months to generate what we can generate in one email marketing campaign now."