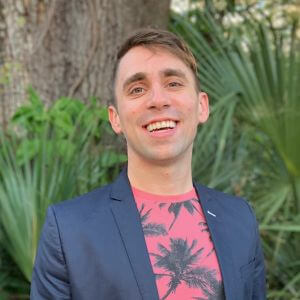 Meet the customer
"Revinate provides the data, insights, and marketing capabilities we need to drive direct bookings and personalize the guest experience. Since implementing Revinate, we've seen a substantial increase in direct bookings and upsell revenue."
Tay Mauro
VP Commercial Strategy, Legacy Vacation Resorts
The brand
Legacy Vacation Resorts is a premier provider of family-friendly vacation experiences. With a commitment to sustainability, community, and employees, Legacy aims to create lasting memories for families and friends that visit its eight properties. With hospitality professionals dedicated to crafting customized vacations, Legacy makes it easy for families to create unique moments and memories that will last a lifetime.
The challenge
With huge budgets, OTAs have incredible marketing muscle and make it very hard for independent brands to compete. But with the right marketing strategy and tools, smaller brands can still make an impact, even if they can't match the headcount or financial resources.
The team at Legacy Vacation Resorts knew that their best chance at taking market share from OTAs was to focus on aggregating and using first-party data to create personalized campaigns at scale. But with a lean team, they needed a solution that could amplify their limited resources and help them derive more value from their guest data.
The solution
Partnering with Revinate gave Legacy Vacation Resorts the advantage it needed to drive direct bookings and better compete with larger brands and OTAs. With Revinate Marketing, Legacy gained access to previously untapped guest insights and guest segments to craft targeted campaigns that drive conversions.
Today, a data-first approach to marketing allows Legacy to achieve email open rates of 22% and average click-through rates of 2%. With Revinate Marketing, the team can analyze email performance and continually optimize campaigns to derive better results.
Tay Mauro, VP of Commercial Strategy, credits Revinate's ease-of-use with the group's success. He says, "From email creation to survey gathering, the products allow for a quick learning curve and help us to 'keep up' with the always-evolving CRM space."
Using Revinate Marketing, the team can easily build automated campaigns for OTA winback, cancellations, and re-engagement. These campaigns are always running, driving revenue in the background, and don't require intervention from the small team. Upsell campaigns, also automated, encourage guests to add services and amenities, like late checkouts or birthday celebration packages, to their stay during the booking process. These have proven to be highly effective at driving incremental revenue for the hotels.
The results
The team at Legacy Vacation Resorts can now focus on marketing strategy more than execution. This is critical for brands that want to move quickly and innovate. Tay says, "We're no longer spending countless hours formatting, coding, and updating our CRM products just to push a message to our guests. Campaign execution is simple with Revinate Marketing."
Within just over two years, Revinate helped Legacy Vacation Resorts shift their channel mix towards direct. On average, campaigns developed with Revinate Marketing drive $13,000 in direct revenue and 88 room nights, boosting direct bookings in an increasingly competitive hospitality landscape.