4 Black Friday Campaign Examples To Get You Inspired
Black Friday is next week, and if you haven't already, it's time for you to start drafting your Black Friday email campaigns to send creative and unique offerings to guests and boost direct bookings. Looking to get inspired? Check out some of these Black Friday email campaign examples from Revinate clients, complete with the subject lines and Open-rate:
1. Clink Hostels, United Kingdom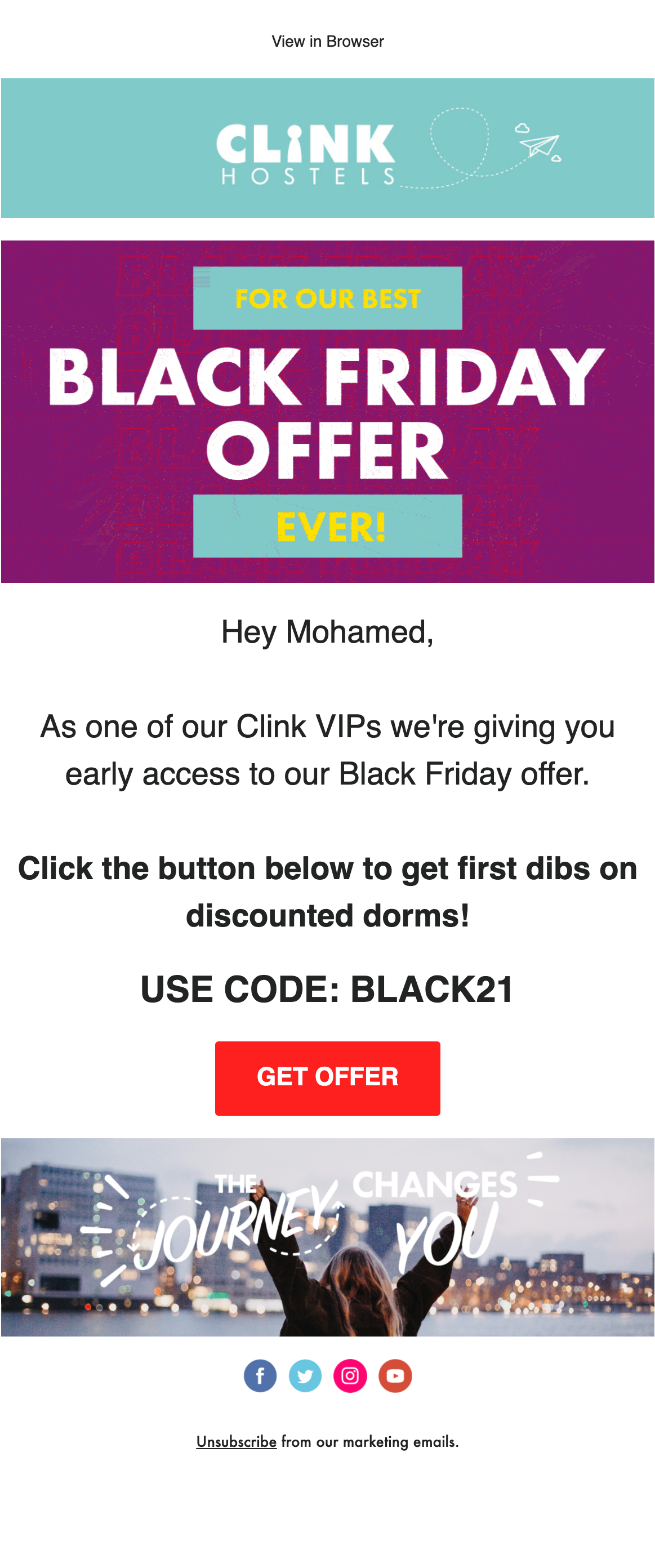 Subject line: ***🤫TOP SECRET BLACK FRIDAY INFO🤫***
Segment: Super VIP
Open rate: 10%
We love the attention-grabbing subject line. Just days before Black Friday, VIP members received early access to Clink Hostels' Black Friday offer. The copy and subject line are doing a fantastic job at teasing the guests about the offers, and they can read the complete offers by clicking on the CTA.

Subject: BLACK FRIDAY at PURO lasts longer! 📣 🔝
Segment: September news
Open rate: 34,6% 
We love this creative initiative: Black Friday offers are valid for bookings from 30th November 2020 until the end of 2022! 30% off all hotels, so this is an offer that guests cannot miss. The results of the campaign are highly favorable: 34.6% open rate and 6.4% CTR
3. Pillows Hotels, Netherlands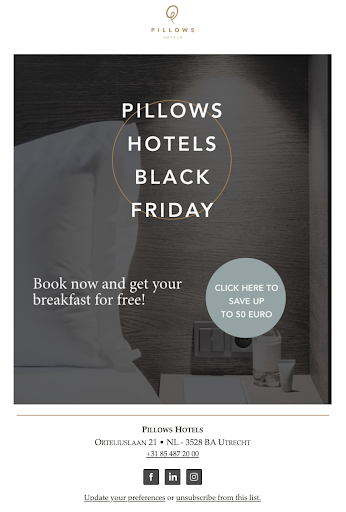 Subject: It's Almost Black Friday ⚫ Save Up to 50 euro! 
Segment: rate codeII
Open rate: 33% 
Simple and effective campaign example from Pillows Hotels. According to our Hotel Marketing Benchmark report, Food & Beverages was the most popular upsells in 2020, with breakfast being the most on-demand with 46,7%. This campaign is a neat example of how you can highlight your Food and Beverages option at the property.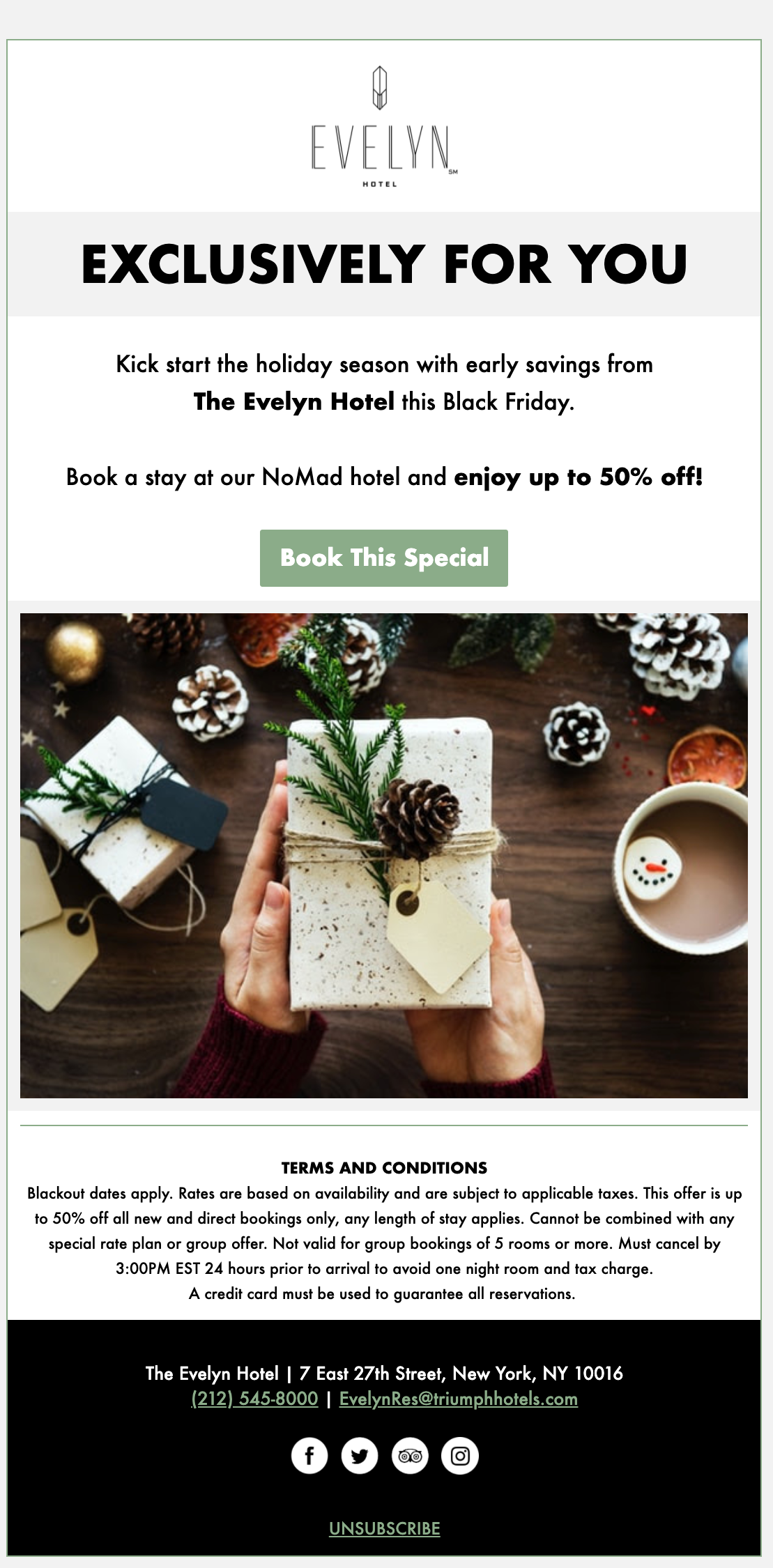 Subject: Enjoy up to 50% off at The Evelyn Hotel
Open rate: 24%
Segment: Loyalty members only
A personalized example for loyalty members only, an exclusive 50% offering for the holiday season. Another clean and sleek looking example that generated a 24% Open rate
We always see some of the highest volumes of email during Black Friday, so make sure to be prepared by creating and scheduling campaigns in advance, which you can do easily with unlimited templates with Revinate Marketing.
Learn more about Revinate Marketing today
Insights that drive results
Subscribe now to get the latest content