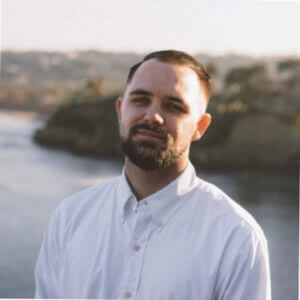 Meet the customer
"With Reservation Sales, we finally have access to critical data that allows us to accurately set goals, audit and coach the team."
Josh Connaughy
Reservation Sales Manager, Paradise Point Resort & Spa
The brand
Paradise Point Resort & Spa is a luxury resort located on a private 44-acre island in San Diego. With stunning waterfront views and lush tropical landscapes, the resort offers a tranquil escape for guests seeking relaxation and rejuvenation. The resort boasts 462 spacious guest rooms and suites, multiple dining options, a full-service spa, and an array of recreational activities, including 5 swimming pools, a private marina, and a mile-long sandy beach.
The challenge
As OTAs gained popularity, revenue managers were excited about the new channel to bring in guests. However, hotels soon realized that OTA bookings came at a high cost. When OTAs launched their VIP programs, designed to reward frequent or high-spending customers with exclusive benefits and perks, the Paradise Point team realized that they needed a better way to drive outbound sales and compete for bookings. Without technology to support the Reservation Sales team, they had no way to operationalize the direct sales process.
The solution
In January 2017, the Reservation Sales team began looking into a better solution for driving direct bookings. "Before Reservation Sales, we weren't using anything to help us manage our program. We had no way of identifying the caller and past activities, or gathering insight into reasons why guests weren't booking. We couldn't follow up with prospects that abandoned the booking process online. To put it in perspective, we were using sticky notes instead of lead forms. That all changed with Revinate," explains Josh Connaughy, Sales Manager at Paradise Point Resort & Spa.
Revinate provides Paradise Point with a structured approach to driving direct bookings. With Reservation Sales, managers can set goals for sales agents, audit calls, and coach the team to success. Thanks to Revinate, the team has been able to celebrate hitting their goals each month, whereas accurate measurement was previously a challenge.
Another reason for the team's success is thanks to Revinate's first-party data. The data provides sales agents with a personalized way to reach out to potential guests. "With Revinate's Shopping Cart Abandonment, we can leverage information that prospects leave in the booking engine, which is really powerful, such as stay dates or room type. We can then pair this data with personalized drip campaigns and include a specific call-in number, so the reservation team has all the applicable details. The best part is that when prospects want to interact with the property in real time, they can leverage Revinate's chat functionality to close the deal. It's a complete system that works really well for us," Josh explains.
Paradise Point also leverages RezForce to take overflow and after-hours calls. RezForce acts as a backup reservations team, ensuring that every call is handled in a timely manner, even when call volume peaks, without the property needing additional staff.
The results
Despite call volumes decreasing year-over-year as people book online, Paradise Point is able to maximize its leads by leveraging the outbound sales team.
In 2022, Paradise Point drove $1.3M in outbound revenue and $208K with Shopping Cart Abandonment. In addition, with RezForce, Paradise Point captured over 600 bookings. The reservations team secured bookings on 20% of the leads that RezForce was unable to book, contributing over $1M in revenue.
Summary of direct revenue impact in 2022
$1.3M in outbound revenue
$208K with Revinate's Shopping Cart Abandonment
$1M in direct revenue with RezForce