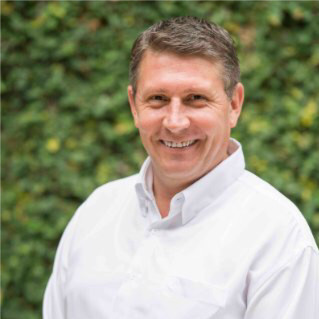 Meet the customer
"Revinate Marketing makes it really easy for my team to react quickly to market demands. It's intuitive and easy to use. We can go from idea to launch in less than an hour."
Claude Sauter
General Manager at The Slate, a Phuket Pearl Resort
The brand
Travelers looking for the perfect Instagram photo can find it at The Slate, an avant-garde resort on the island of Phuket, located in southern Thailand. The hotel blends rich culture and traditions with bold design and fearless imagination to create a five-star experience unlike any other. The hotel successfully uses email marketing to help them drive revenue.
Like all island destinations, Covid-19 had a huge impact on business. With borders closed and tourists forced to stay home, The Slate could only service its Thai clientele. In November of 2021, Thailand opened its borders and other countries began allowing their citizens to travel again. The Slate was prepared. The marketing team closely monitored flight availability and country restrictions and leveraged Revinate Marketing, email marketing software, to target specific travelers, based on their market.
The Challenge – Personalization was manual and time consuming
Prior to Revinate Marketing, isolating travelers from certain countries and sending them highly personalized campaigns would've been a manual effort that took days to launch. But, with Revinate Marketing, it is a simple exercise. Claude Sauter, General Manager at The Slate says, "Revinate Marketing makes it really easy for my team to react quickly to market demands. It's intuitive and easy to use. We can go from idea to launch in less than an hour."
The Solution – Revinate makes segmentation and personalization quick and easy
In March, when restrictions were lifted in Singapore, The Slate created a direct-only package to encourage Singaporeans to book direct and receive a free night. With Revinate Marketing, it's easy to isolate any segment of the guest database. This campaign drove more than 500 room nights.
A similar campaign, Enchanting Escapes, targeted Australian travelers who didn't have future stays booked.

The campaign included direct-only offers, including dinner with three night stays or a fifth night free with four nights booked, plus breakfast and additional discounts for services. Eleven guests responded, booking a total of 69 room nights, and again, The Slate successfully drove revenue with email marketing.

Revinate also helps The Slate take advantage of shrinking booking windows. With fears of variants and more travel restrictions, guests are not planning as far ahead as they used to, which makes it challenging for hotels to forecast occupancy. So, in addition to improving the website and investing in SEO and SEM, The Slate uses segmentation to isolate past travelers with short booking windows and targets them with campaigns that encourage them to return. One more way The Slate generated revenue with email marketing.
In addition to one-time campaigns, The Slate is also using Revinate Marketing's automation capabilities to send pre-arrival emails two and seven days before arrival. These emails get the traveler excited about their upcoming stay and provide information about amenities and services and have an average open rate 52% and click-through-rate of 16%.
Personalization has proven to drive more than revenue at The Slate. It is also helping to improve the resort's online reputation. Claude explains, "When I joined The Slate in September 2021, we were sending a very generic guest survey signed 'The Slate Team'. I changed it to include my name and email address so guests could contact me directly." He adds, "We also changed the thank you email that automatically was sent to guests after responding to the post stay survey. Instead, I personally reply to all guest surveys, addressing all the issues (if any). At the same time, I ask the guest to post a review on TripAdvisor and invite them to contact me directly for any assistance they might need for their return visit."
The Results – Improved online reputation and direct revenue
This level of personalization has proven to be a big success driver. In October 2021, The Slate's TripAdvisor ranking was 105 out of 1208 hotels in Phuket. Today, it is 56, a 47% improvement. Claude says, "The fact that we have improved so much on TripAdvisor proves that personalized service across the entire guest journey, from our marketing campaigns to our post-stay surveys, makes a difference."
As the hotel looks towards recovery following the pandemic, Revinate is key to The Slate's revenue strategy. With a personalized approach to email marketing, the resort is driving profitable direct bookings with each campaign. Claude says, "The results speak for themselves. We drove 500 room nights with just one geo-targeted campaign. And, we're just getting started."