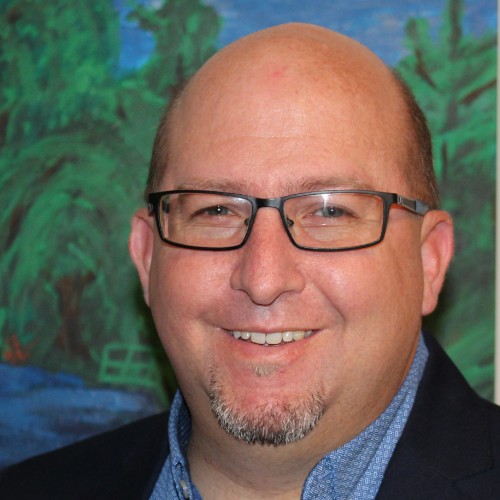 Meet the customer
"In seconds, we had demand forecasts to fine-tune decision making. Even just the view of unconstrained demand helped drive more revenue."
Dan Hickman
Director of Reservations
The brand
Auberge Resorts Collection is a global collection of 19 extraordinary hotels, resorts, residences, and private clubs.
With award-winning getaways from Los Cabos to Santorini, Auberge invites guests to enjoy exceptional service, thoughtful amenities, and to live their dream vacation. Whether that means exploring world-class wineries, exploring the rugged Rockies, or idling away on golden sand beaches, paradise is just a stay away.
From its founding, Auberge's vision was to set the standard for luxury travel. While it boasts the world's plushest properties at remarkable destinations, the path to industry leadership isn't easy.
Operating a portfolio of international retreats tests even the most sturdy management teams. Auberge knew that achieving its goal would require adaptation and innovation–and squeezing every ounce of performance data from its people and processes.
The challenge
Making data-driven decisions across sales and marketing and reservations; no more "flying blind"
Dan Hickman, Director of Reservations for Auberge's Napa-based properties laughs as he reflects back six years ago on the idea of a weekend off.
"Back then, the only way I could forecast demand was by manually compiling notes from every call that my agents took," he shares.
"I spent over two hours every day manually entering notes into a spreadsheet. Weekends were worse. But it was the only way to forecast."

Dan Hickman, Director of Reservations
These were significant decisions, too. Across Auberge properties, the voice channel makes up 50% of revenues. "We had to make rate and marketing decisions with imperfect data from slow, manual, processes," remarks Angela Berkey, Corporate Director of Reservations Sales.
Digging through call notes uncovered another issue: rep performance. Managers noticed that calls were often transactional; reps lacked data and insights (from callers' past inquiries, for example) to personalize conversations. With some rooms booking for $10,000 per night, client service was at a premium–the sales approach had to change.
"I listened to live calls and tried to coach," notes Hickman. It rarely worked. "Everyone is on their best behavior when the boss is next to them."
Agents didn't have an integrated reservations technology solution to capture guest information, preferences, or not-booked reasons, limiting both inbound performance and the potential for outbound sales.
Fast-forward a few years and COVID hits.
Travel restrictions forced Auberge's management team to make critical business decisions. After two months closed, Auberge reopened properties where they could. "We were concerned with how guests would respond, so we led with 3rd-night-free and other aggressive promotions," admits Hickman.
Hickman's 10-person team was reduced to one. Other properties also suffered. Staff-sharing was considered, but the logistics of it were complex. The company needed insights that would help them take care of existing staff, control costs, and service the unpredictable flow of inbound calls and inquiries.
And, in the hyper-competitive luxury space, service levels couldn't dip.
"We have 50 room properties with 27 room categories. These are complex vacation experiences."

Tyler Williams, Auberge's Vice President of Revenue Strategy and Distribution
Agents needed to be available–and informed. "Intimate service is key in our sales, so taking care of someone from the first point of contact–often on the phone–is essential." Soaring abandonment could devastate the resorts' revenues.
The solution
Intelligent reporting, automated insights, technology enablement
The early days of manual note-taking were frustrating. The Auberge team understood there was a clear need for a solution that could help enhance efficiencies. Naturally, they were nervous to swap proven processes for new technology. But the partnership with Revinate and the breakthroughs generated by Revinate Reservation Sales, and the Nightly Lead Demand report quickly squashed any concerns.
"In seconds, we had demand forecasts to fine-tune decision making," Hickman shares. His team could analyze price resistance and not-booked trends. "Even just the view of unconstrained demand helped drive more revenue."

Dan Hickman, Director of Reservations
Williams notes how the Revinate partnership better intelligence–around lead call volume, for example–improved sales and marketing decision making. "We can activate email or call campaigns as needed, but also stay steadfast in price positioning when we know demand is there. It removes the guesswork."
Berkey goes further: "At one of our Northeast properties, Revinate data showed that we weren't experiencing rate resistance." Our teams activated additional call campaigns through the Revinate platform–pushing phone and online rates higher, even as the pandemic raged."
Auberge agents also focused on outbound. They prioritized follow-up with guests who had to cancel bookings because of early COVID shutdowns or those who had expressed travel wariness. Agents used Revinate data to personalize call-backs. For example, targeting those that booked winter getaways last year at its Colorado property to spot fill holiday openings as pandemic concerns resurfaced.
When travel restrictions forced Auberge's Hawaii property to close, remote agents double-downed on outbound to drive bookings for future dates.
"We were literally still driving revenue even when our doors were closed."

Angela Berkey, Corporate Director of Reservations Sales
Virtual phone, chat, and reservations system with smart agent routing helped Auberge ramp up agents remotely. These also supported shared staffing. "We made a conscious decision to staff up internally as much as we could," says Williams. "Revinate gave us flexibility as markets reopened and demand levels returned."
When Calistoga Ranch was devastated by wildfires, the company was able to re-deploy three agents. "Our property in Hawaii was hiring, and, because of Revinate, these agents were able to shift over and start almost immediately," offers Hickman.
"Revinate's plug-and-play team scenario is huge for a multi-property resort."

Dan Hickman, Director of Reservations
The results
Outperform the market without complex (or expensive) technology and staffing investments
Auberge's courageous leadership and technology investments are more than feel-good stories. The year after introducing Revinate, Hickman's team boosted revenue-per-booked lead by 16%, and total revenue by 9%, year-over-year.
This year, aggressive pricing strategies in the Northeast resulted in average rates from July to December climbing to 17%, year-over-year. Revinate insights boosted Outbound revenue, as well. "For some properties, it makes up over 50% of revenues.
"We're up over 21.5% year-over-year in total Outbound revenue."

Angela Berkey, Corporate Director of Reservations Sales
Training and call scoring created opportunities for healthy-competition and group coaching–and accelerated reps' performance.
"We see 30-40% higher conversion rates than most of our peers."

Tyler Williams, Auberge's Vice President of Revenue Strategy and Distribution
Hickman agrees: "With Revinate, I can score a series of calls and identify which standards agents need to work on. Coaching is faster and more productive."
Planning at the C-suite and ownership levels also changed for the better. "Whether related to COVID or not, we have renewed confidence in our most strategic decision making," says Williams.
You don't earn tenure at the world's premier luxury resort group by being complacent and comfortable. As Auberge Resorts proves, market leaders, look for an edge. In their case: data and performance insights from Revinate created exceptional sales and support experiences.