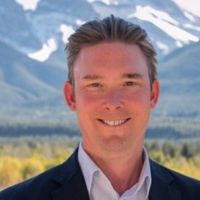 Meet the customer
"We completed a number of trials and did a thorough vetting and, all things considered, Revinate was the clear leader. I loved that it offered everything we were looking to do, including managing guest feedback and email marketing, in one package. The ability to easily integrate with our PMS was the icing on the cake."
Edward A. Keenan
Vice-President, Resorts at Clique Hotels & Resorts
The brand
Clique Hotels & Resorts is a collection of luxury properties in Alberta,Canada and British Columbia, Canada. In addition to its beautiful properties and warm staff, the brand is set apart by its leaders. Each leader is a true hotelier with hands-on experience and a passion for service excellence. The result is a team that's passionate about growing its people and creating the best possible experiences for guests.
The challenge
Edward Keenan, Vice President, Resorts at Clique Hotels & Resorts, doesn't shy away from technology. Despite his deep roots as a hotelier, he knows that personal service and attention to detail are only a few parts of the equation. To stay ahead and beat your competition, you need every advantage, which is why he partnered with his revenue and innovation leader to uncover the best technology to drive revenue at the properties.
The team was looking for an integrated solution versus point products from multiple vendors. It was important that the platform they selected be easy to use at the property level while providing oversight at the corporate level — and it needed to provide trackable ROI.
The solution
After an in-depth review of solutions, Clique Hotels & Resorts selected Revinate's suite of solutions.
"We completed a number of trials and did a thorough vetting and, all things considered, Revinate was the clear leader," Keenan said. "I loved that it offered everything we were looking to do, including managing guest feedback and email marketing, in one package. The ability to easily integrate with our PMS was the icing on the cake."
After a quick implementation period, the properties were up and running on Revinate. Each property was empowered by the brand to set up their own automated and one-time marketing campaigns. Because the team members at each hotel know their properties the best, they were able to let their creativity flow and create campaigns that reflected the style and vibe of their own hotels.
Keenan credits the ease of Revinate's segmentation tool with the hotel's ability to grab the reins and master the solution.
"I was blown away by how creative our properties got," he says. "They quickly set up birthday campaigns, anniversary campaigns, and newsletters, in addition to really smart automated drip campaigns to drive upsell revenue. None of this would be possible if Revinate wasn't super simple to use."
The results
One of the unanticipated benefits of Revinate is how it helped align the brand and break down property silos. Clique Hotels & Resorts now leverages Revinate revenue reports to discuss where properties are having success. Marketing leaders also share best practices and brainstorm ideas together. Properties that aren't seeing the success that others are seeing can learn from those high-performing properties' experience and optimize their campaigns.
Because Revinate is built for both brand-level use and property-level use, Clique Hotels & Resorts also sends out campaigns for big events and holidays, like Black Friday, and the properties amplify the message with their own campaigns. This tactic has become so effective that they mirror the behavior with their location destination marketing group.
"When one wins, we all win," Keenan notes. "Marketing is a team sport and, with Revinate, we have the tools for success."
Today, the properties see an average 37% open rate across all emails. The high open rates led to an average of $20,800 and 64 room nights generated per campaign. Clique Hotels & Resorts has succeeded in finding the best technology to drive revenue at both the brand and property level.