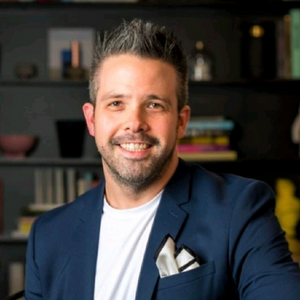 Meet the customer
"Finally, we're able to see a guest's history over time and personalize each stay. We obsess over the details — but what use is it knowing a guest's beloved vintage of wine unless that key information is in the hands of our restaurant team?"
Nick Ellis
Head of Revenue and Innovation
The Spicers Retreats brand
Spicers Retreats is a collection of 10 luxury retreats and 9 award-winning restaurants across Queensland and New South Wales in Australia. In addition, the group operates Queensland's only Great Walk of Australia, The Scenic Rim Trail, and recently started a collection of Australia's most unique holiday homes called Private Collection by Spicers.
The challenge before Revinate
The Spicers experience is one that combines stunning natural settings, award-winning dining experiences, and warm and attentive service to deliver an experience unlike any other in Australia.
But to provide the best service to guests, Spicers Retreats knew that they needed easy access to data to both personalize the stay and keep guests coming back.
The retreats had data, but it was in silos. As a result, it was impossible to personalize the guest experience or leverage the data to create impactful, personalized campaigns. Nick Ellis, Head of Revenue and Innovation at Spicers Retreats knew they needed to get a handle on their data in order to wow their guests and drive loyalty.
"Never underestimate the power of personalization," he says. "Remembering things like a guest's drink preferences, where they stayed last time, and when their birthday is helps us build that genuine connection."
How Revinate helped Spicers Retreats solve their biggest challenge
In April, 2022, Spicers Retreats went live on Revinate Marketing. As part of the short, 3-week implementation process, Revinate merged data from a previous PMS with data from the current PMS. Duplicate profiles, a headache for hoteliers, were merged using Revinate's Advanced Profile Synthesis, ensuring a clean database.
"Finally, we're able to see a guest's history over time and personalize each stay," Ellis says. "We obsess over the details — but what use is it knowing a guest's beloved vintage of wine unless that key information is in the hands of our restaurant team?"
While the Revinate implementation team was integrating data sources, the Customer Success team was busy getting staff at Spicers Retreats ready to launch. "The platform was easy to learn and the online training was a huge help," Ellis says. "And Revinate support is quick, both during implementation and ongoing, so I know we'll never be stuck waiting for an answer to a question."
The results after implementing Revinate
With Revinate Marketing, the Spicers marketing team is able to easily segment to personalize marketing campaigns and the guest stay. Revinate has been live for less than 6 months, but because the campaigns can be highly targeted, the results have been impressive. For example, the average email open rate is 66% and the average click-through rate is 4%, well above industry norms.
Spicers Retreats is also using Shopping Cart Abandonment to ensure that prospective guests that leave the booking engine don't end up booking with an OTA. Instead, these guests receive automatic emails encouraging them to come back. These campaigns have already driven thousands of dollars in revenue, making the solution great for ROI.
Thanks to Revinate, Spicer Retreats has now seen amazing results with their email campaigns — driving guest loyalty and direct revenue. The results speak for themselves:
Above-average campaign engagement and conversion

Average open rates = 66% (+40% to industry average)
Average click-through rate = 4% (+2% compared to industry average)

Campaigns that drive direct revenue

Average revenue per campaign sent is $49k
Average room nights per campaign sent is 105