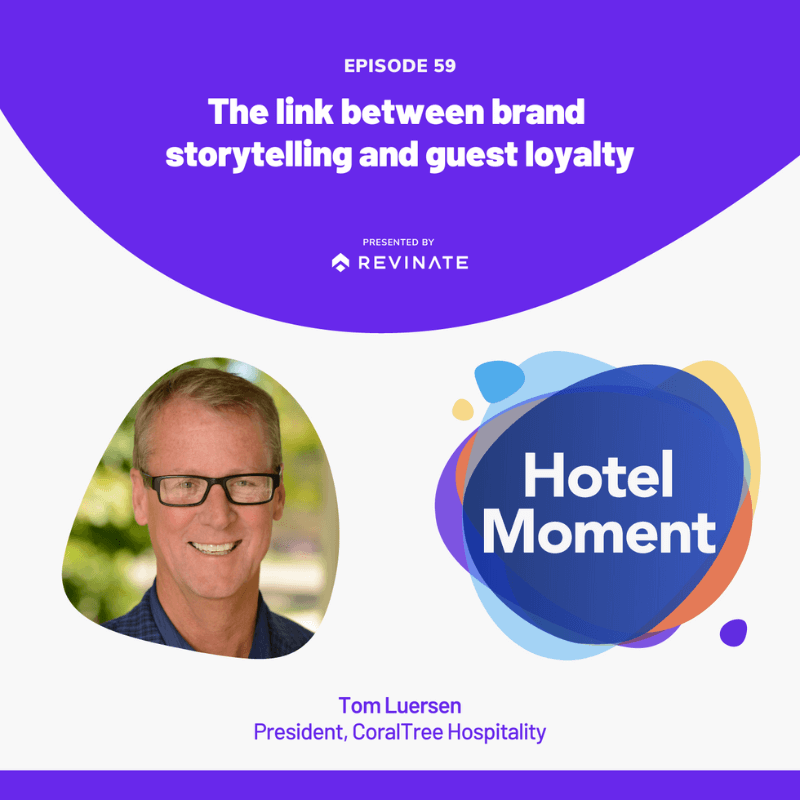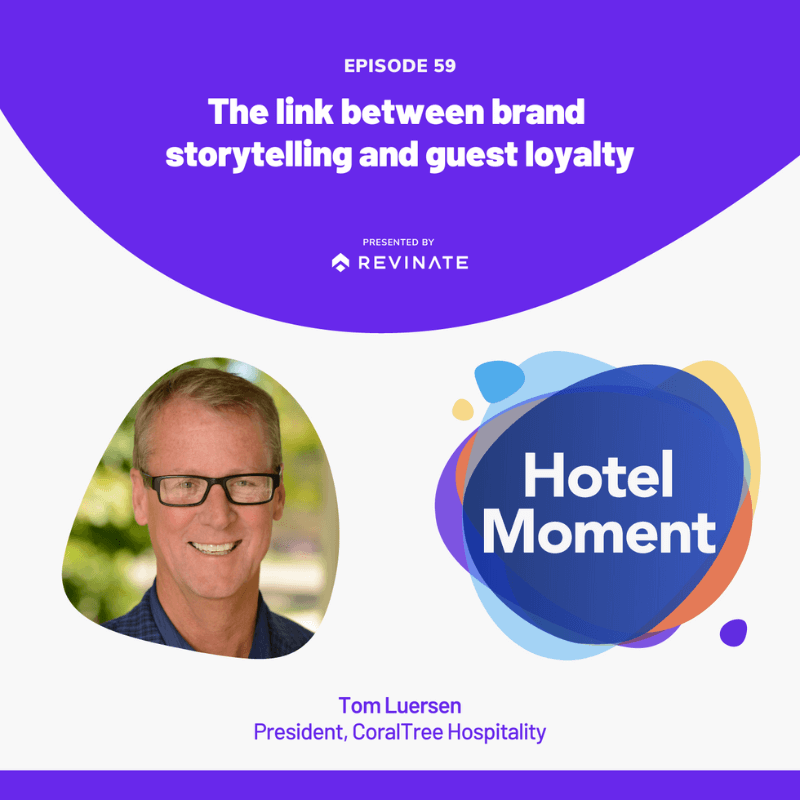 The Hotel Moment podcast — episode 59
The link between brand storytelling and guest loyalty
In this week's episode of the Hotel Moment podcast, Karen Stephens, Revinate's CRO, and Tom Luersen, President of CoralTree Hospitality, turn their attention toward storytelling and how hoteliers can incorporate unique brand details into the guest experience. Luersen shares why this practice yields meaningful ROI while scaling your business.
Tune in and learn how to increase guest loyalty and why trying, failing, and innovating are critical for hoteliers' continued success.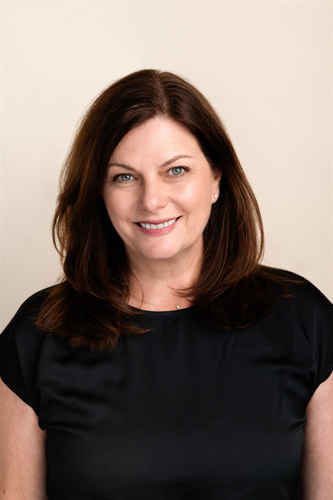 Meet your host
Karen Stephens is Revinate's Chief Revenue Officer and runs the sales, marketing, and customer success teams. She has more than 20 years of experience in the industry alone.
On the Hotel Moment podcast, Karen speaks with leaders to draw out their experiences and insights. She is also a Francophile and Prof K — a coach, a mentor, a guide to the people who work with her.
Transcript
Karen Stephens: Hello and welcome everyone to the Hotel Moment podcast. I'm your host, Karen Stephens, CRO of Revinate, and I am joined today by Tom Luersen, who is the President of Coral Tree Hospitality. Welcome, Tom.
Tom Luersen: Hi, Karen. Nice to be on the show. Thank you.
Karen Stephens: You're absolutely welcome. It is a pleasure. Now Tom, we go way back with CoralTree and Destination before that, and, Revinate has been a longtime partner, so we wanna thank you for your business.
Tom Luersen: Well, you've been more than just a business partner. You've been a partner, and I appreciate you not calling me old. The way that you use "way back" — that means old, but that just means we have a longstanding relationship.
Karen Stephens: Correct. And I'm also part of that longstanding relationship for a long time. So, and I think for our listeners who aren't aware, hopefully most people are aware by now, we acquired NAVIS in 2021, and NAVIS has also been a longtime partner to your portfolio. So, it's great to have you on the show.
Tom Luersen: Thanks Karen. And NAVIS, I have to tell you, I go way back with NAVIS gosh, almost 25 years when they were starting in Bend, Oregon and I was running one of our properties that today we still manage. So, I know that family as well as the business model. So what a great opportunity for you all to come together and for Revinate to kind of blend those skill sets. It's awesome.
Karen Stephens: Yes. You know what? It really has been fantastic. Our cultures are very similar and we just love that team. They've blended right in, and now we call it OneRevinate. We're all moving in the same direction, so it's very exciting.
Okay. So I have a lot of questions for you today, but before we get onto that, I have a couple questions I ask all my guests, so I'm gonna start there.
All right, so our first question is, when did you start working the industry and do you remember your first day on the job?
Tom Luersen: That's an easy answer. It also tells you I have a good memory because that was something like 43, 44 years ago. I was in Louisville, Kentucky, which is where I grew up, and my father was head of a hotel called The Galt House, which still sits there today. It's the largest hotel in the state of Kentucky.
And my first job, I was in middle school, and I was cutting grass on the weekends. And I went in, and I made the mistake my first day. Several times I was a part of the engineering team and I kept saying, "Well, my dad said", and "My dad said this", and "My dad said that", and he was a GM. And eventually, the head of landscaping then said, "You know, let's just, you know, your dad's a good man, but I'm your boss. Just so you remember that." So I vividly remember that. And then I moreover remember coming home telling my dad about that story, which, he had no humor, saw no humor in that whatsoever. It was a quick reminder that you're now an employee and you are following the supervisor's rules and conditions of work.
And it was a "Yes, sir" from that moment on.
Karen Stephens: That's fantastic. Respect the hierarchy. I love it. Great. Okay, so our number 2 question, what was the most uplifting moment so far in your career?
Tom Luersen: Yeah, that's an interesting question. I'm thinking about that and, you know, it's a juxtaposition. It was one of the saddest times in my life. It was 911 — I was leading a resort at the time called Sunriver Resort in Bend, Oregon. Again, we still manage that today, a large, multifaceted resort and a large community that was second homes, about 5,000 home sites when 911 came. And of course, we were all stunned and devastated, glued to our televisions. And yet, you know, we had to go to work that day, and I decided to hold a community vigilant, if you will, in prayer. And we all came together and we told stories and, our employees came.
We had about 1,000 employees at the time at Sunriver, and the community showed up and we just sat and talked, and we told about how we were feeling. And it was one of those moments where the business of people, context of team members that were employees or guests in our environment. It was the community at that time.
We all mislabeled ourselves and sat together and just talked about unity. And, I still think about it. I get little goosebumps when I tell the story just because it was so meaningful and we were all so in our emotions. And consequently, the relationships going forward with those community members and the team members were just so grossly enhanced.
Because there was this connection that we had. So again, kind of a sad moment in our country's history, but from a business standpoint, it was bringing people together and humanizing us all and really coming together as one. It was quite memorable.
Karen Stephens: Wow, that, you know, I think for anybody who remembers and was a, you know, working during that time, it was such a striking day. And I love how you kind of hit on unity, because I think it does come down to, at the end of the day, we're all together, we're all humans, we're all Americans, and it was really shocking.
I've also heard you talk a lot about relationships, in the way that you run the business for CoralTree and how you think about your partnerships across the industry. So that's an interesting nugget of how that, you know, comes into play.
Tom Luersen: It's one of our 6 pillars, you know, our values as a company. And you know, we talk about 'em all the time. I like to think in our company we only really have 6 standard operating procedures, cuz we usually customize everything we do in our properties. But 1 of those 6 words is relationships.
And you know, in our business we're in people business. We're in memory creation business and you know when you can have meaningful relationships, that's the word that goes in front of relationship, then all of a sudden you've got something that lasts forever. And I'm really proud of our company and our team members because we have great internal relationships.
We run ourselves like a family office. We know each other's family members, and kids, and life events that take place, you know, ups and downs. And at the same time, we do the same thing with our business partners, Revinate. So many of my colleagues are with Revinate that, I worked with, people like Dominic, and others that I've worked with for a long time.
And, you know, first thing when we see each other, we ask each other how our families are and how we're doing. Then we talk business. That's special. It's one of the things I love about it. Well, you know what we do.
Karen Stephens: Absolutely. You know, the memory creation is a great segue actually into my third question, which is, what is the most striking experience so far for you personally in terms of food or stay or a holiday that comes to mind?
Tom Luersen: Yeah, I you know, been blessed to have, you know, traveled a lot and in our industry we've, our company manages world-class properties. But, you know, one of the stories that come to mind is, my oldest daughter at the time was going to school in Florence, Italy, and my wife and I went over and spent time with her, and, subsequently started to fall in love like everybody does with Italy.
And the second time we came back, the first time we went, we saw all the expected experiences in Italy, and traveled the country — Rome, and Florence, and Tuscany, and others. We came back the second time and we stayed in a smaller town, not well known, called Cortona. And it was in a 700-year-old villa.
And there was a sense of hospitality there. It was out in the rural area of Tuscany in the agricultural area. It wasn't a tourist spot. The only way you got there was by train. And we ended up staying there with some friends, as they call themselves. Aama was our family host and she made us dinner — authentic Italian cuisine each night, obviously accompanied with great wine, I might add, and told stories. And she spoke in broken English. And we would walk in the morning up to the, literally a butcher shop, and it was the only little retail in this city of Cortona. And you could talk to the proprietor about the breads, and the cheeses, and the foods that she wanted, and it just reminded me of one, a building we were staying in — 700 years old, and hotel talk. That's called a guest room. You know, there it's a villa. And it was built long before, you know, even our country started the hospitality of someone greeting us in the spirit of an innkeeper, the mamasita of the villa, who greeted us, and when we left, hugged and kissed us.
And you know, we talked about family, and then we experienced it all. It was just so unique. So every time I think about how we deliver a service in our business today, I think about how do you personalize it like they did there. And I've told the story now for, gosh, it's been 15 years.
And many people, my friends, have gone back and stayed at that house just because the story and the experience was so real. So, one might expect me to tell great hotel stories, and this context is more about hospitality, but it was special.
Karen Stephens: Ah, that's beautiful. Wow. And I love Italy. I mean, my goodness.
Tom Luersen: It's hard not to.
Karen Stephens: It's hard not. Yeah. What a tremendous experience for your daughter as well. Was that her first-time kind of living outside the country, traveling?
Tom Luersen: It was.
Yeah, she was a student at Purdue in hospitality studying hospitality, and she did a 6-month curriculum over there. And, you know, it really, like much of us have experienced, when you traveled for the first time outside of the country, you realized, you know, all the things you hadn't seen. And, and for us, it was also special cuz we had traveled, but to have someone that by the time we got there, she had already had some relationships and knew more about the local experience, which is the way we like to travel.
We like to travel more where the locals like to go, as opposed to where the tourists liked to go. And it was great. We had a guided tour and it was wonderful.
Karen Stephens: That's wonderful. What a great memory. Fantastic. Okay. Shifting gears a little bit here, have you met any celebrities while you've been in the trenches? In the industry?
Tom Luersen: I have. You know, I've been in the resort business a long time and, one of my first jobs was in Nashville. coming outta college. I worked at Opryland Hotel, which is now part of the Gaylord, but it was the original Gaylord Hotel at the time. And it hosted old networks on television were a lot of the country music stars were coming into town.
So I had the pleasure of meeting almost all the great names, the Dolly Partons, Minni Pearl, and I got a chance to, you know, sit and have coffee with Minni Pearl and see the Mini Pearl that was on stage, and the Minni Pearl behind the stage, and then some of the more recent big, bigger stars at the time.
So that was great experience. And then I'm a sports junkie you know, right or wrong, but I mean, I was in Texas and it was the time when the Houston Rockets, one of the NBA teams, one back-to-back national championships, and one of our hotels was hosting their summer league in Galveston, Texas at the San Louis Hotel.
And so, I got to spend an evening, which is, seems like maybe a year, that one evening could be, with Charles Barkley.
And Charles Barkley is quite the legendary basketball player today, you know? And award-winning broadcaster, but one heck of a storyteller. And you know, we might have had a few drinks along the evening, and told stories, and well, should have been home at midnight, was home much, much later in, in the middle of the morning, and pictures, and the stories were just unbelievable. And you know, when you're in the resort world, which is where I've been, and we've been blessed to  meet all kinds of people. And we meet those celebrities, whether they're politicians — I played golf with Dan Quayle, and played golf with President Bush when he visited us in Oregon — just had those types of experiences.
But what I love about it is, it's outta context. It's when they're not on the metaphorical stage, or on television, or doing what they become famous about. So getting a chance to have, seeing them in their regular lifestyle, that's what's really cool about it. And it's also, you're really reverent. You don't want to be a fan at the moment. You want to, you know, preserve their privacy and enjoy it. So that's been fun to see that part of the celebrity world.
Karen Stephens: Yeah. That's fantastic. And Dolly Parton, by the way, that would be amazing for me.
Tom Luersen: She is the real deal. You know, one of the most prolific businesswomen in, in the country, but also has this persona that is real. Sometimes you wonder if it's not, you know, if it's a stage presence or not, but she is just fabulously genuine and full of faith, and a great sense of humor.
Karen Stephens: Fantastic. Ah, love it. Okay, so speaking of fabulous women, our last question for you, who are the women at work you have been most inspired by? And I know this is tough cuz there's probably a long list, but can you think of a few?
Tom Luersen: You know, it's not tough. I appreciate that Karen, but it's not tough because the industry has now got a lot of great leaders, and they happen to be women and, they're fabulous. And I could talk about people that have run brands in the hotel space, or innovators and disruptors, mine are the team members I work with because I know them as, business leaders. But I also know them as humans, and people that are away from work, and I know how they juggle their lives. So I've got people like, Terry Hack. Terry Hack was the President of our property in Southern California — Terranea Resort. She's a world-class person. She helps to found one of our programs, Women in Leadership in Hospitality, CoralTree.
So Terry's awesome. And April Shoot. April is the VP and Managing Director at Town and Country out in San Diego and she's had a storied career running some of the best resorts in the country like LaQuinta, and LaCosta, and others. And, she's just great. And Julie Wooten that heads up our People Services where she leads a big part and an important part of our company in terms of talent development and the culture. But all these people, they have lives outside of their business, and the way they balance their lives, their businesses, the way they have represented our industry and changed it — you know, we're a company that's got more than 50% of our executive leadership as women. And that's been quite a change. And it's, you know, when you see what somebody can do, then they open up the doors for others. And these are real pioneers. So, they have my love and appreciation, and I'm fortunate to call them peers.
Karen Stephens: Oh, that's fantastic. I have had the pleasure of meeting Terry and she's amazing. So thank you for calling out some of the great women that you work with there at CoralTree. Very cool.
Tom Luersen: Oh, thanks. I know you met Terry. Terry is one of those people that speaks all over the country too for our industry. She's represented our company on the AHLA boards and other venues. She's just a real passionate leader of the industry.
Karen Stephens: Okay, so let's talk a little bit more about CoralTree. So CoralTree Hospitality, I believe we have 25 hotels. Is that right? Is that where we are?
Tom Luersen: We do, Karen. 25 and counting as they say, and then we've got another 7 or 8 properties that are coming out of the ground, so they're not able to be booked yet, but they're projects that are being created and built and they're underway now. So some are exciting times with those as well.
Karen Stephens: Great. And I think the most interesting thing for me, or one of the most interesting things about Cora Tree is the diversity of the properties in the portfolio. So can, you mentioned Terranea, but can you talk a little bit more about, you know, kind of how you approach, there's different owners, there's different needs per property, so how do you think about maximizing the benefits of CoralTree with those hotels?
Tom Luersen: I think every company, has a certain niche, now, and I'm a fan that says, you know, supports the notion that you can't be everything to everybody, you know? So our niche in the management of hotels and resorts is to be in the kind of upper upscale, quality genre, or to luxury. We lean a little bit toward the independent space, albeit we have several brands — soft brands and hard brands.
But the end of the day, what CoralTree excels in my view, is we start with an empty canvas, and we go to a market. I'm here in Denver today, and so in Golden Colorado, we have a great little hotel, Hotel Eddy. It's the Eddy Taproom Hotel, and came out of the ground during the pandemic and opened up, and it's just knocking it out of the park.
And they've done such little things. We talked about, you know, we have pantries on the corridors. So when you wake up and you're on the second floor in Golden Colorado, looking onto the mountains, you can not have to go downstairs or into your room and make a Keurig cup of coffee. You can walk outside like you're in your home and go into the hallway. There's a little pantry, complimentary with fresh danishes and refreshments in the afternoon with cookies, but then there's coffee, and these little touches. We created a bunk rim in that hotel. That's cuz it's a family market destination, and it's the number 1 type room type that we have, you know, 2 bunk beds and a family bed for mom and dad, if you will.
And you create this customization. We have a beer product, Eddy Beer, that we ended up branding with. And so just some fun things. And then you can talk about Terranea in Southern California, just the opposite of the boutique. There's a property that's world-class — one of the last major resort developments on the coastline there in Southern California, outside of Los Angeles, Palos Verdes, and it's got these little touches that when you're there, you think, "How does a big property do this?" When you arrive you get a, you know, a glass of champagne. You know, when your sundries in your shower, your shampoos and things like that have a customization to it.
We've got sundries that are really coming out of the ocean right there at the beach. We're extracting out and converting it into salt. So just these little touches. So it's all for us about creating experiences that are in the market. No one else is doing it, and doing it with an open mind that says, "This is how do we do something that's special." That creates loyalty to the guest, and that then gets monetized.
And hotel talk is average rate and more spend, the food and beverage, the spa and the wellness, those types of things. If we do it special, and we create something unique, and not a cookie-cutter mentality, that's where we excel. So that's what we look for when we're looking for opportunities is, "How can we do something in a market, in our niche, that can really be exceptional, and then outperform the competition?"
Karen Stephens: I really love that idea of kind of personalizing amenities depending on the property and the market. And also, what you mentioned is, that can also drive loyalty and more revenue, ultimately. So, those 2 things aren't mutually exclusive. Providing a beautiful experience, and spending the investment to make sure that, for the guests, it's absolutely beautiful, but that also, you know, make sure you have a successful property and a great ROI.
Tom Luersen: You know, I keep using the same phrase of storytelling, but it's what we do, right? If you come to our hotel, or our resort, and you've selected our experience to stay in, and you come in, and we exceed your expectation, you become a marketer of our experience.
You go online, you post that in any venue. You might write on TripAdvisor, you might write on an online review somewhere, and that becomes, you know, today how people validate their own interests. If I want to go to a market, I wanna see what other people are talking about. So we're trying to create those stories and we're trying to descript. Service, you know, many people in our industry talk about prescriptive service where you're treating everyone the same and you're trying to do that. Part of this is just the opposite. We want unscripted service. We want you to be adaptive to the guest experience. If somebody comes in and hasn't ever been to Denver, and you're staying at our Magnolia Hotel, then we wanna tell you about our hotel. (And it was a bank) And they're gonna wanna tell you where you should go while you're here. And we can leave the front desk and walk you to the front and point out where things can go.
We want to personalize things and create relationships, and my experience is you do that better when it's unscripted because it becomes genuine and authentic. So that's a big part of our service ethos.
Karen Stephens: I love that. I think I go back to what you were talking about, your experience in Italy, right? Like the real core of hospitality is someone genuinely wanting to make sure you have a good time and help you understand where you are, and I love that.
Tom Luersen: It's a great analogy to that, and it's really hard in our business when you get scaled. You know, when you start to become so big, the only way you can really manage big is to have standard operating procedures that everyone follows. Our model is to not worry about how big we are, is to worry about how good we can be.
And if we can do that by creating these great experiences, and each experience is different than another, what we do at Sunriver Resort in Bend, Oregon is very different than what we do at Suncadia Resort up in the Washington state central market. It's all unscripted. It's starting with that empty canvas if you will.
Karen Stephens: Yeah, I love that. I love that. So one thing that we've been talking about a lot lately on this podcast, and we're hearing a lot out in the industry, is all about sustainability. So, when you think about what guests really want, I think even more now than ever, wanna make sure that the footprint is as minimal as possible when they're coming in.
So can you talk a little bit about BLOOM, and what that is for CoralTree Hospitality and how you think about sustainability?
Tom Luersen: you get me all excited when you talk about that because It's something that's at our core, is that, you know, we want our guests see it, and feel it, but it starts with us. You know, we have to believe in it. And I really believe the best experiences you create for the guests are the ones that you believe in yourself the most.
And so BLOOM is our internal marketing initiative around sustainability, and even some ESG practices. And, it's something we've been doing for a long time, but we want it to create a nomenclature internally that every one of our team members can relate with. Whether you're a General Manager of a hotel, or you might be working in the culinary side of our business around on one of our golf courses, we wanted everybody to relate with BLOOM.
So it's underway. Very excited about it. It's led by one of our leaders Mike Shutts. Mike heads up sustainability for our company, and he also sits on several AHLA committees that are also supporting sustainability. And each property's different. You know, I'll give you, for example, in sun, you know, Sunriver, Oregon it's a property where we've been composting ladder fuels.
Ladder fuels are when you go into tree areas, or forested areas, and you bring down some of the lower branches and the underbrush. That creates fires and, you know, starts to incubate fires. So we take that ladder fuel out, clean up the forest, and then use that and convert it into compost. That we then make available for the community in Sunriver.
And we use it in a lot of our landscaping. We've been doing it for a couple of decades at the same location. We use effluent water. Effluent water is a more formal term for gray water. It's the discharge from sewer plants, and it's heavy in nitrates. So nitrates are fabulous. Nitrates are equivalent to iron for growing grass.
So we're putting effluent out on our golf courses instead of potable water, which is reducing the footprint, and the usage of water in that market. And then we're doing little things. You know, the little things make a difference when you put 'em all in aggregate. We've gotten away from bottled water, and we're using a different product, so we're not putting a plastic, you know, bottle into the earth, if you will.
You know, we've now got the refill stations, and we're using Bluewater, which is another business partner that we're working with that's got sustainability at the core of their foundation for providing water.
So, then we're constantly asking ourselves, "What can we do different?" Change our straws, you know, in all of our restaurants. We've got, you know, over 60 restaurants and, you know, a lot of the straws used to be plastic, and they're no longer plastic. They're all recyclable. And then there's more sophisticated things at Suncadia. We're a lead-certified building, so not only do we have the service practices, but in the building practices, our spa there, Glad Spring Spa is a silver-lead certified, sustainable built, facility. And it's almost an oxymoron because spas take up a lot of water consumption. And here's this model. We wanted to do the right thing for the community there, so we got certified for that. So very interested in it.
And then we're also students. We're learning. What we're finding is that frankly, the youth of our industry i much more aware than, the older dogs, if you will, and that's me. And they really do make decisions based upon, you know, how people, and how businesses, are responsive to the social concerns of the country and the world. And we're a part of that.
You gotta believe and listen to your customers. And we've got a committee now. We have BLOOM representatives from all of our properties, and they come together with Mike Shutts, and they talk about things that we can do together for best practices. And we're giving people a voice as opposed to saying, "Here's what we think we're supposed to do."
We're asking our team members and our guests, and then we're responding to it. So we've got much more to do, but the stage is set for us to be really successful there in the committee.
Karen Stephens: I love that. I love an open channel of communication because you're right. You know, just because we both have experience, let's call it that way, we have a lot of experience, doesn't mean we always have the answers, and there's always more ideas. And the more diverse the voices coming up through the ranks are, I think the better we can do.
But those are some fantastic examples. I love the idea of clearing brush and you know, living in California where we're always terrified of fire season. It's like every little bit helps. Everything helps.
Tom Luersen: There's another great example. I have one more I just thought about as you said that, is down in Lake Nona, which is a community outside of Orlando, we have the Wave Hotel. It's a fabulous, new built hotel. It's owned by Tavistock, and Lake Nona is a master plan development of businesses and community coming together as one.
And the skin of the building is built with what's called view glass. And view glass is like a smart window pane. It takes out the ultraviolet rays that are coming into the building, which consequently then drives up your energy consumption. And it takes that out. If you're as old as I am, the old sunglasses that you used to wear, and you'd walk into a room full of sun, then the lenses would adjust to that in a more technically advanced way. It's the same thing that view glass does. So it's eliminated in this high-rise 21-story building. It's completely skinned with view glass. Very expensive to build, but in the long haul it will reduce energy consumption, and be much more friendly to the environment.
And I love that we've done that. There's not another hotel in the country that's using view glass right now. The Wave Hotel is considered the most technically advanced hotel in the United States.
Karen Stephens: How cool. I love that. Those are like the progressive eyeglasses, right? You walk in, they're like —
Tom Luersen: Yeah, it's so cool. so cool. And it's done subtly, and as a guest experience. You're fascinated on how it works, and then you understand what the impact is after you learn how the functionality works.
Karen Stephens: I love it. And that's just another thing for me. I think when we talk about the generations coming up, that does engender loyalty right there, knowing the brand you're going to stay with, cares about the environment, cares about sustainability, wants to be energy efficient. I think that can be just as important as the experience itself. You know, you feel good about going there, right?
Tom Luersen: I agree a 100% with you.
Karen Stephens: Excellent. Okay, so my last question, you know, we've talked a lot about, your career history. You've been through a couple of recessions, we just went through a pandemic. What are your thoughts about, you know, when you think of economic uncertainty, how can hoteliers leverage tech, tech adoption, or other solutions to help them of navigate the rough waters?
Tom Luersen: Well, you point out correctly, the company I'm with today is owned by Lowe. Which is a privately held company in L.A. We've been in hospitality for 50 years. And if you follow the economic history of our company, that takes you through 7 or 8 cycles down markets. And things like the impact of catastrophic events like 911 or others, the pandemic of course, but we've also lived through economic cycles. And I think the way you survive through that, is that one of your foundational principles as a business leader is to innovate. Our industry as a whole are slow adopters to capital, and capital improvements. Because our margins in hospitality are not robust like some other industries, we're slow to adopt and always waiting for someone else to do it. And then we're followers. So our lessons learned is, don't be a follower. If you feel like you can find a way to innovate and to create better experiences — to find a way to minimize your expenses. Technology is a big piece of that.
You know, if we're so interested in talking to our guests, you know, think about, and when I started the business, it was the old handwritten comic cards, you know? And you hope someone filled them out. And you literally read them manually, and you distributed them out through a mailbox that was hand-delivered cuz there wasn't this thing called email when I started. You know, today, now we've got a company like Revinate, and others that can aggregate, take information and put it to us, and then we can talk to the guest. How awesome is that? We just talked about how we use technology, and building to lower our expenses to operate a building, so we use view glass at the Wave Hotel in Lake Nona, so that, at the end of the day, the expense that the operator and the owner has to deploy to run energy into the hotel is reduced, which gives more freedom for greater profit margins, but also gives us a way to spend money differently. So technology comes in so many different ways.
You know, if I'm gonna go to a hotel, you know, on Friday, can I get a text through some type of text mechanics and technology that says, "Mr. Luersen, I understand you're coming to visit us at our property. I understand that you've got preferences as a guest. You like Diet Coke, and you like coffee. so I'll have that ready for you."
And they're talking to me via text. Think about how advanced that is, but yet, there's a real technology platform behind it that makes that work. So for us, it's helping us to be more efficient. We're always trying to figure out how to try new things for everything that we've tried, and it's worked. We've probably had another one that didn't work, but innovators or inventors, if you will, they tell you all about the stories of their successes, but to get to that success, they've gotta have some failures. And that means business leaders in hospitality have to have a little bit more courage to try things, and some will work and some won't. But when they do work, you'll understand that your operating leverage as a hotel or resort becomes so much better on the economic side.
And we become much more agile in difficult economic trends, which we are in right now.
Karen Stephens: I love that. You know, I think the way that we like to think about innovation as a tech provider is we are here to take all of the manual repetitive stuff that people don't like to do, off their plate, so the hotel can get on with what they do best, which is the relationship building, the personalization, the things that technology will never be able to replace, right?
But if we can be behind powering that message or helping in other ways, then that enables the hotelier to really do what they do best.
So, there's so many great examples of it. I mean, I think about it even today with AI technology and how somebody answers the phone. you know? How many times have you called to make a reservation, and you've been put in a queue? And that queue is, you know, "All of our lines are busy right now. Please hold." Now we've got technology that can change that so that we can talk to the guests faster, and we can script that information. We can tell someone at the Wave Hotel again, if you want to have your valet picked up for you, and your car brought up front, you don't have to go to the phone. To do that, you just talk and the room is full of AI technology and all you say is, "I want to have my car pulled up, please. I'm in room 100."
And that technology is making it guest-friendly, and taking the pressure off the phones, which is the staffing of the hotel. And it's moving things quicker. So there's just so many new things and it's only gonna get better. You know, we got smart people in our industry that are looking at ways to do this, and I just want us to have more courage to try things.
Karen Stephens: Right. Don't be afraid to fail. Fail fast, like we like to say.
Tom Luersen: I'm very experienced at that.
Karen Stephens: Me too, unfortunately, yes. No, fortunately. Not fortunately. Well, I definitely wanna go check out the Wave Hotel. That is now on my list because that sounds amazing,
Tom Luersen: It's worth checking out Karen. You gotta do it,
Karen Stephens: Okay I will. So, Tom, if people wanna learn more about CoralTree Hospitality, or any of the programs we talked about, what's the best URL for them to hit?
Tom Luersen: Just go to CoralTreehospitality.com and I think you'll find things that we talked about today, things about BLOON, our sustainability initiatives. You'll hear us and see us talk about our DEI initiatives. We got video vignettes, and of course, you'll see all our properties. So check us out.
Karen Stephens: Awesome. Thank you so much. So my guest has been Tom Luersen, who's the president of CoralTree Hospitality. Thank you, Tom. It's been a real pleasure.
Tom Luersen: It's been mine, Karen. Thank you.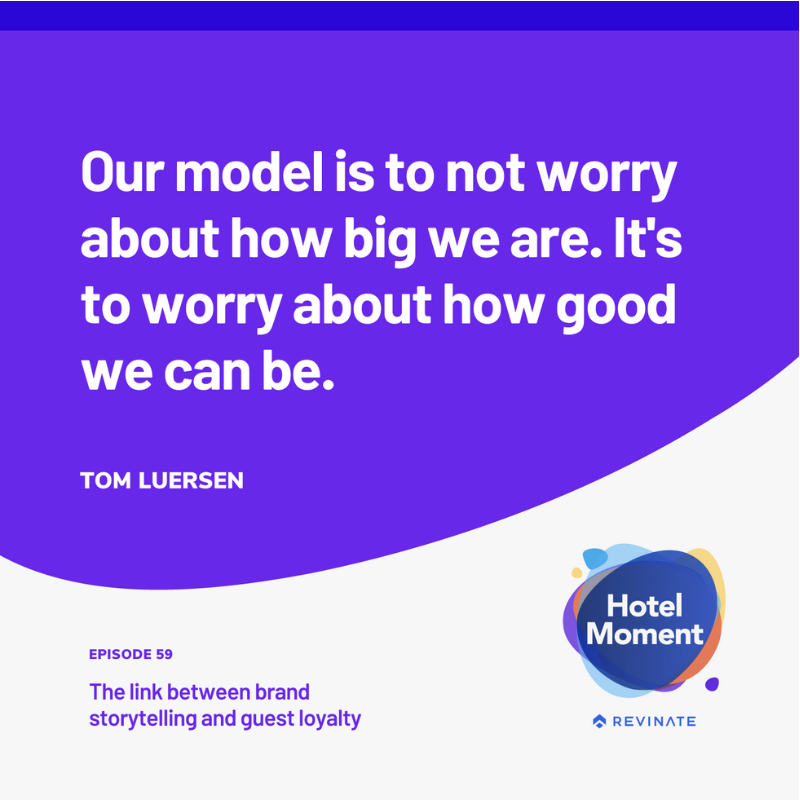 Never stop improving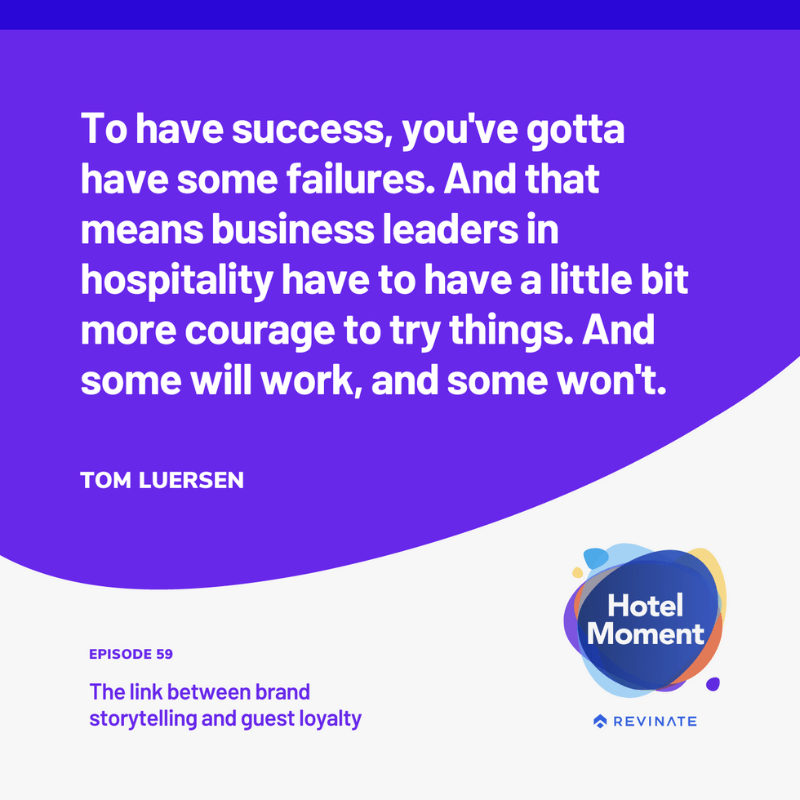 Failing leads to success
Ditching prescriptive hotel service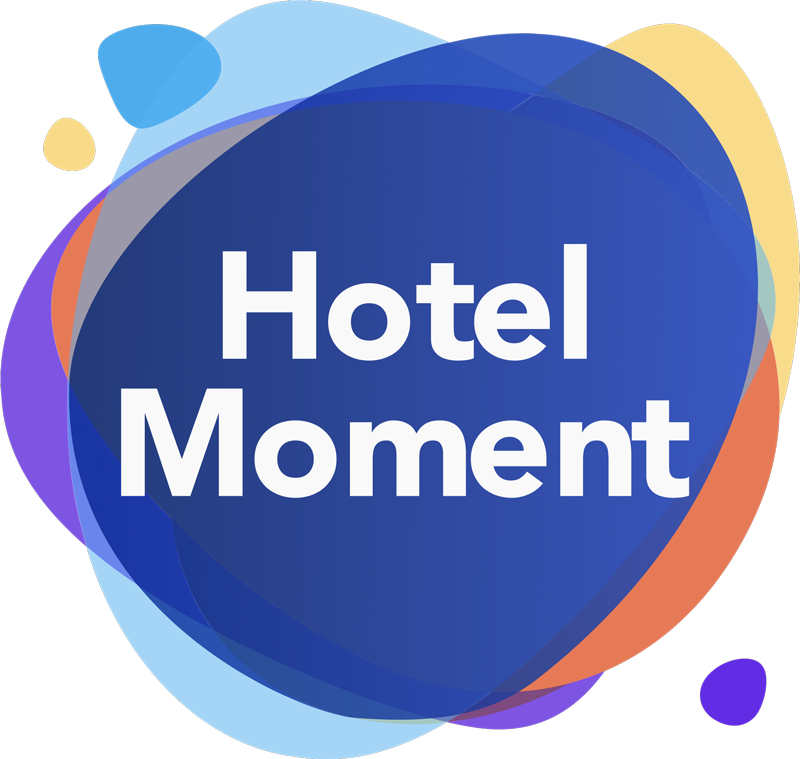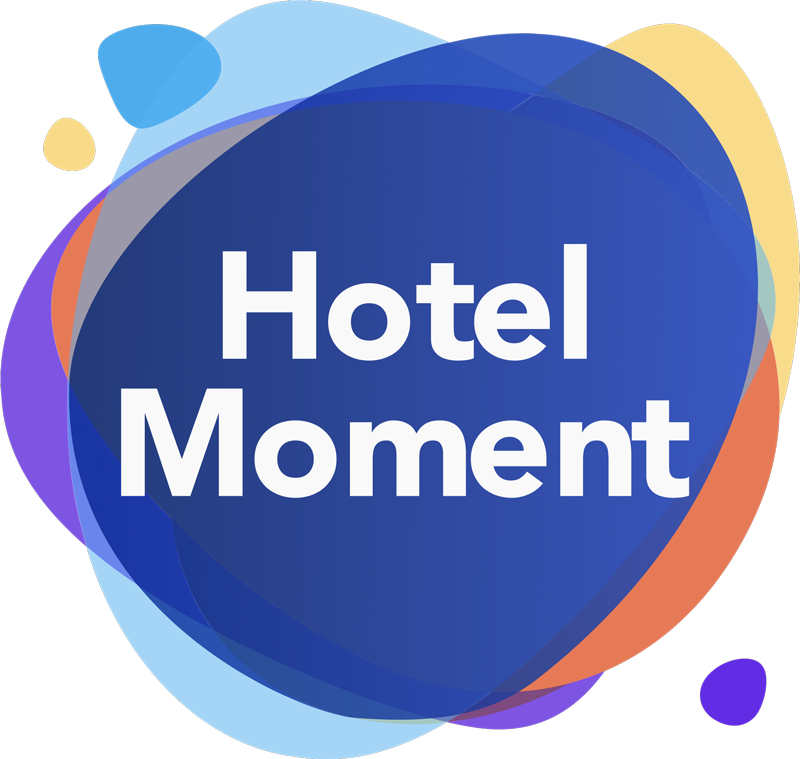 Be the first to know when a new episode drops