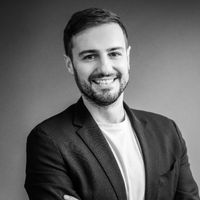 Meet the customer
"To walk into a company that had so much great data ready to be tapped was remarkable. I immediately saw our opportunity to leverage the data in our marketing efforts to drive more direct revenue."
Fabien Dini
Head of Digital, Lore Group
The brand
Lore Group is an international hospitality company that designs, transforms, manages, and operates hotel and food and drink concepts in notable cities across Europe and the United States. Thoughtful design and interesting use of space is at the core of the brand.
One of the feathers in the group's cap is Pulitzer Amsterdam, which offers intimate guest rooms, tranquil inner gardens, multiple meeting and event spaces, a garden café, an award winning bar, and a restaurant serving simple yet beautifully crafted dishes. Pulitzer Amsterdam is a unique blend of traditional Dutch craftsmanship and modern design nestled amongst the city's most iconic canals.
The challenge
The Lore Group was an early adopter of Revinate, leveraging the platform to collect guest feedback and conduct marketing since July 2017. At the time, it was important for the group to have brand-level reporting and the ability to market from the group but also enable and empower the properties to easily collect and leverage their own guest data.
When Fabien Dini joined Lore Group as Head of Digital 2 years ago, he knew that Revinate's guest data platform provided a goldmine of opportunity. "To walk into a company that had so much great data ready to be tapped was remarkable," he explains. "I immediately saw our opportunity to leverage the data in our marketing efforts to drive more direct revenue."
Then, 6 months later, Lisa Hoogewoning left her role at a big hotel company and joined Pulitzer Amsterdam as Marketing Manager. She was pleased to discover that Revinate Marketing was already in place at Pulitzer Amsterdam. She used it in her previous role and was looking forward to leveraging its automation, segmentation, and personalization capabilities to build a more engaged database.
The solution
With Revinate's easy-to-use composer and campaign features, Hoogewoning can now create quarterly newsletters and emails that truly represent the aesthetic of the brand and drive guest engagement.
"It is so intuitive to create newsletters and emails that look professional and high-end," she says. "We can easily test on both desktop and mobile devices. Our high-end guests expect top quality content from us, and Revinate makes it easy to deliver."
To date, Hoogewoning has driven €100k in direct revenue from newsletters alone. And unlike when using other guest data platforms, Hoogewoning doesn't have to worry about GDPR compliance or accidentally emailing guests who haven't subscribed to receive newsletters. Revinate is built around data privacy, so hoteliers can rest assured that only guests who have opted in to communications receive content.
And the results speak for themselves. The hotel's average open rate is 45% and the CTR is 2.5% .

Hoogewoning also leverages Revinate's automated campaigns to save time while driving an always-on direct revenue channel. She currently has 19 campaigns set up to engage and upsell guests upon set moments in the guest journey.
For example, a cancellation recovery campaign for OTA guests is triggered 3 days after cancellation and encourages travelers to book direct the next time. After running for just 1 month, the campaign has generated €4,500 in revenue.
The results
One of the unforeseen benefits of Revinate is how it has created a culture of optimization at the hotels. The properties have complete control over their campaigns, but Dini gives advice around segmentation and best practices that he's seeing across the brand. For campaigns that all hotels run, like for Black Friday, property-level marketers share what's working and ask for advice from their peers to drive the best results.
Dini knows that digital marketing is part art and part science. He pores over Revinate's reports for engagement trends and to understand the group's guests better.
As an example, Revinate Guest Feedback reports provide data that the hotels use to improve amenities and services. With staff shortages and prices going up, this feedback helps to ensure a better guest experience.
To date, Pulitzer Amsterdam has driven €1.1m in direct revenue from Revinate Marketing. But Hoogewoning is just getting started.
"Next year, I'm really excited to use more segmentation and personalization to continue our success," she says. "There's so much untapped opportunity and I can't wait to drive even more direct revenue."