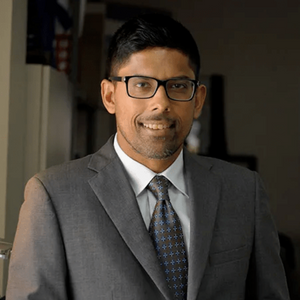 Meet the Customer
"You can't just build and operate luxury properties and expect the world to find out about them. You need to constantly work on your service, survey your guests to find out what's working, spread great reviews and ensure you're marketing to guests in a personalized way. With Revinate, we now have a market-leading technology partner that will help us reach our goals."
Malik Fernando
Managing Director
Revinate, the global leader in guest data management and intelligence, today announced that Resplendent Ceylon has signed a multi-year deal to use Revinate across its portfolio of luxury resorts in Sri Lanka.
The family-owned business, led by second-generation owner, Malik Fernando, selected Revinate as part of the company's strategy to help transform Sri Lanka into a luxury destination. Fernando says, "You can't just build and operate luxury properties and expect the world to find out about them. You need to constantly work on your service, survey your guests to find out what's working, spread great reviews and ensure you're marketing to guests in a personalized way. With Revinate, we now have a market-leading technology partner that will help us reach our goals."
"I am thrilled to welcome Respondent Ceylon, and their beautiful properties, to the Revinate family," said Marc Heyneker, Co-founder and CEO of Revinate. "The folks at Resplendent Ceylon are true hospitality professionals. They're 100% focused on the guest and are always working to improve the guest experience. Hotel companies with this passion, plus our guest data platform and solutions, can achieve great results."
About Revinate:
Revinate is the global leader in guest data management and intelligence, bringing hotels closer to their guests. Founded in 2009, Revinate counts tens of thousands of the world's leading hotels as customers and has won numerous awards for its software as a service (SaaS) solutions, including 2019 and 2020 Top Rated Email Marketing and CRM Product by Hotel Tech Report.
For more information, visit https://www.revinate.com/