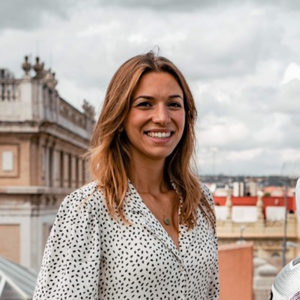 Meet the Customer
"My mind started spinning from the moment I saw Revinate Marketing. It was exponentially more user-friendly than our current solution and I knew that switching would allow me to get even closer to our guests and ensure the best service and attention, even before they checked in."
Marta Diaz
Head of Marketing
Revinate, the software as a service (SaaS) company that helps hotels make the most of every guest, today announced that The Landmark London, a five-star Grande Dame hotel, has recently selected Revinate Guest Data Platform to power its CRM and email marketing strategy. Used by thousands of hotels around the globe, Revinate Marketing is a hotel CRM, email marketing and upselling solution that helps hoteliers lift revenue and build better guest relationships.
The hotel's decision to switch to Revinate coincides with a year of tremendous success for the 120-year-old hotel. In addition to winning the prestigious AA Award for UK Hotel of the Year, it also received Investors in People's first Platinum level accreditation, a sign of a great employer who has a clear and demonstrated commitment to creating a high-performance culture. In addition, the hotel placed six in The Sunday Times '100 Best Companies to Work For' in 2019.
The Landmark London selected Revinate following a thorough review and comparison to the existing solution the marketing team was using. Head of Marketing, Marta Diaz, says, "My mind started spinning from the moment I saw Revinate Marketing. It was exponentially more user-friendly than our current solution and I knew that switching would allow me to get even closer to our guests and ensure the best service and attention, even before they checked in."
Marc Heyneker, Co-Founder and CEO of Revinate says, "It is such an honor for us to welcome The Landmark London to our Revinate community. The Landmark team sets the bar incredibly high for hospitality across the globe. Given the company's unwavering focus on guest satisfaction, we're looking forward to helping them harness the power of their guest data to take their marketing efforts to the next level."
About Revinate
The Revinate guest data platform is built to help hotels know, delight, and earn valuable guests. Revinate makes it easy for hoteliers to lift revenue by elevating the guest experience and building richer, more personalized relationships with guests. Revinate counts tens of thousands of the world's leading hotels as customers and has won numerous awards for its Software-as-a-Service solutions, including 2019's Top Rated Email Marketing and CRM Product by Hotel Tech Report. Revinate makes technology work for hoteliers, so they can make the most of every guest. For more information, visit revinatesitewpe.kinsta.cloud.
To learn more, please visit https://www.revinate.com/
About The Landmark London
The Landmark London in Marylebone is a magnificent five-star Grande Dame hotel and has, since its debut 120 years ago, remained an icon of quintessential and elegant London charm, offering guests an oasis of luxury and serenity in the heart of the capital. One of the oldest railway hotels in London, The Landmark London was born in the romantic era of train travel, combining the opulence, grandeur and timeless service and design of those times with contemporary flair and five-star amenities. This is best represented in its iconic and soaring eight-storey-high glass Atrium that has been at the centre of the hotel since its opening.
An impressive 51 of The Landmark London's 300 rooms are suites, offering some of the largest rooms in the Capital and sumptuous comfort. The smallest room starts from 35 square metres.
Its sensuous spa features an extensive health club, four treatment rooms and sublime 15 metre chlorine-free indoor swimming pool; one of the only five-star hotels in the capital to have one.
Beautiful banqueting suites and a Majestic Grand Ballroom make the hotel a desired venue for impressive events, gatherings and spectacular weddings. It features four drinking and dining destinations: The Great Central Bar & Restaurant serves a rotating seasonal lunch and dinner menu in a luxurious oak-panelled space, The Mirror Bar is perfect for pre-dinner cocktails or late-night drinks in Marylebone, and the Atrium houses two further venues. The Winter Garden serves a modern European menu and one of England's finest Afternoon Teas in stunning surroundings, whilst The Garden Terrace serves drinks throughout the day and Sunday Champagne Brunch at weekends. The hotel was named sixth position in the acclaimed The Sunday Times' '100 Best Companies to Work For' in 2019 for the second consecutive year. It also achieved 'Investors in People' Platinum Level Accreditation in 2018, the first and only hotel in the world to be awarded this level by achieving the highest score in accommodation business sector globally. It is by nurturing its staff that it ensures a personable world class service, that makes every guest experience exceptional.
Note: Marta Diaz is no longer employed at The Landmark London.