---
Ways to Increase Hotel Guest Spending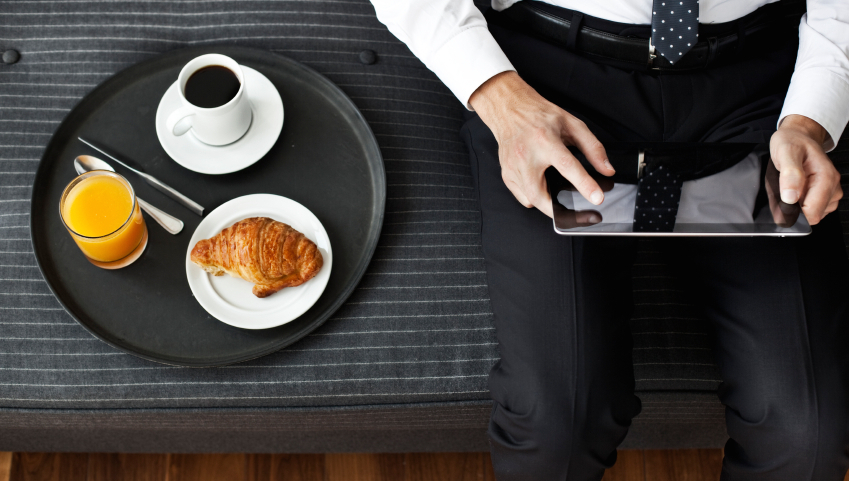 Hoteliers are constantly looking for ways to increase hotel guest spending (and therefore, revenue) without decreasing overall customer service. As a former hotelier, I know that this slippery slope that can have negative effects if not executed properly.
Full Service hotels in particular are sometimes known for using a "nickel and dime" approach that consists of cashing in on expensive parking, $4 waters and $16 oatmeal from room service. While these are definite revenue drivers for hoteliers, the volume of these transactions isn't as high as it could be. And, hotel guests see this approach for what it is: Hotels are over-charging guests for convenience. There has to be a better way to increase spend per guest without potentially sacrificing reputation and guest satisfaction.
Virgin Hotels, for example, has decided to move away from the "nickel and dime" approach. This major independent brand is changing the way guests look at the mini bar by charging "convenience store pricing" in order to increase overall volume, which will make up for the decrease in price.
Over the course of the stay lifecycle, there are three stages in which hoteliers can drive revenue: Pre-Stay, Arrival, Post-Stay.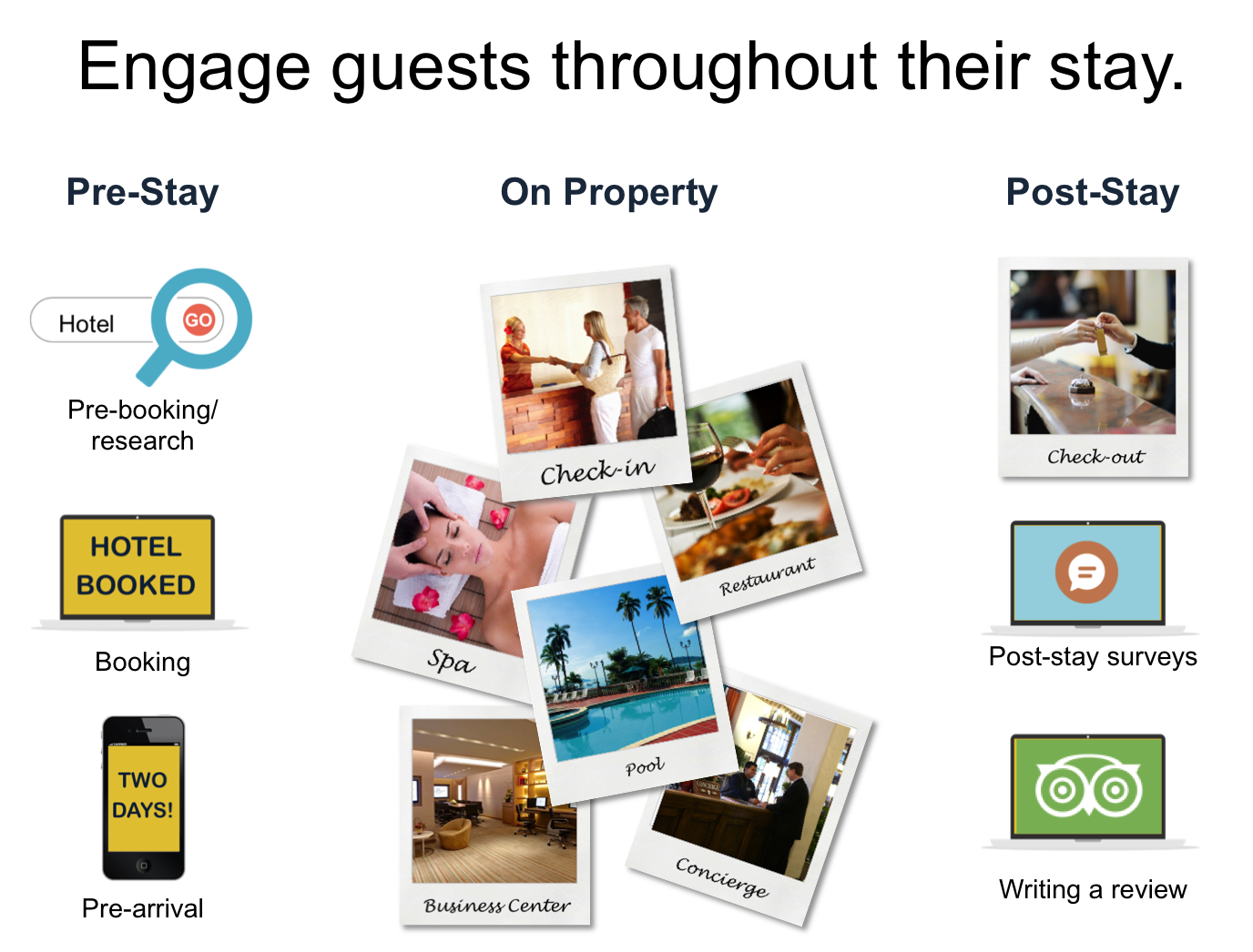 Pre-Stay
During the Pre-Stay period, an incoming guest already has a reservation booked. The information available at this time should include stay dates, number of guests, and some other important aspects of the guest's stay. If Guest A has booked a basic city view room but the hotel knows this individual is traveling with a family and is a frequent stay guest, there are opportunities to increase this guest spend.
Room upgrades are one no-brainer way to increase spend per guest. Common hotel selling strategies include overselling on the basic room types in order to push upgrades upon arrival with or without extra charges. Try this with an email campaign: Offer the $400 Suite for $60 on top of what the guest is already spending, instead of offering the upgrade for free. It's an easy opportunity to increase revenue, while still offering the guest a value add for their money.
Amenity upgrades are also a very popular way to increase guest stay without much effort or overhead. Many hotels sell these packages on top of booking reservations, like they do with room upgrades. The idea is to target a specific demographic of guest and sell them on the idea of item X in their room. For example, if hotel guest is celebrating a special occasion, the idea of Chocolate Strawberries and Champagne waiting for them in the room can be very appealing. Alternatively, if the guest is a business traveler, checking in to discover a gift basket of local micro brews and treats may be enticing.
But, what happens if you have a guest that doesn't like strawberries? Or a business traveler who doesn't drink? How do those guests feel when you give them something that's clearly not meant for them? What if instead you could take room and amenity upgrades a step further, and send very targeted offers to guests who are most likely to respond to them? The ultimate experience would be if a hotel already knew what its guests liked upon check-in. For example, a guest who is a San Francisco Giants Fan would love to receive an email for a half price drink at the bar when she checks in on game day.
Overall, pre-stay upgrades are highly important to increasing the bottom line of a hotel's operation. For example, if your mobile application or front desk agent was able to get three $50 upgrades per day, then the hotel would add nearly $57,000 a year in extra revenue. Depending on the size of the hotel, three $50 upgrades could be a low estimate. But, even three upgrades at $25 will add $27,000 annually to the operation.
Arrival
Another way to increase guest spend is to make it more readily available via technology. Mobile check-in, mobile hotel applications, text concierge services and on-demand television/in-room entertainment are great ways to increase the average guest spend.
Studies like the 2014 Smith Micro Hospitality Survey provide supporting evidence of the demand for these services: 83% of survey respondents want hotel service promotions (such as restaurant, bar and spa) on their mobile devices. Easy access to these promotions allow for more opportunities to educate guests on offerings and allow them opportunities to spend.
Post-Stay
It is highly important to deliver an experience above and beyond guest expectation while the guest is on property, because the ultimate way to increase spend per guest is to win that guest's loyalty. If you are able to deliver a personalized guest experience, and get that guest to book directly with you again and again, you've increased the lifetime value of that customer. This is a common goal amongst hoteliers – according to the 2015 TripAdvisor TripBarometer, 80 percent of hoteliers agree that increasing repeat business is "very important" to the future of their businesses.
So how can hoteliers win repeat business? Collecting and leveraging guest data is the key. If you can consistently offer guests relevant communications and a personalized experience based on what you know about them, you are sure to deliver an experience that exceeds guest expectations better than anything the competition can offer.
Get to Know Your Customers to Increase Spending per Guest
Increasing guest spend to drive revenue is an increasingly popular conversation at the executive management level. In a world driven by online reputation and personalized experiences, hotels have to be very careful in how they approach revenue drivers.The wrong approach, with irrelevant blast emails and amenities that miss the mark, can leave your guests with a negative impression of your hotel. The right approach can enhance the guest experience and increase satisfaction.