Envisioning the Future of Hotel Distribution and Online Marketing
Live webinar
Following two decades of rapid evolution, the hotel distribution and online marketing environment finally appears to be stabilizing. Although still faced with challenges gaining visibility in an overcrowded online marketplace, rapidly developing new technologies, dictatorial online travel agents and hyper-squeezed margins, for many hotels the path towards the future seems to have clarified. Or has it?
During WTM in London SiteMinder and Revinate invited senior industry executives to participate in a group discussion. Under the guidance of Peter O'Connor they identified the issues, challenges and short-term priorities that hotels should focus on to maximize their online potential. In this webinar Peter O'Conner will outline the results of this input session and give an outline of what your peers see as top challenges and opportunities for hotels. After the webinar SiteMinder and Revinate will publish a white-paper written by Peter O'connor with the findings of the discussion.
---
Speaker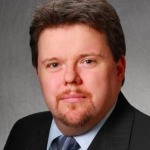 Peter O'Connor PhD
Dean of Academic Programs at ESSEC Business School
In this live webinar you will
Understand the current role of technology-based systems within hotel distribution and online marketing.
Discern how this role is likely to dramatically evolve as hotel chains, online intermediaries and technology providers compete for dominance in tomorrow's highly dynamic marketplace.
Anticipate the shift from a product focused to a more customer centric approach to online marketing and customer service, and assess the implications of this trend for your property.
Realise that both the allocation of marketing budget and team organisation must change in order for hotels to be successful in tomorrow's even more competitive online travel environment.